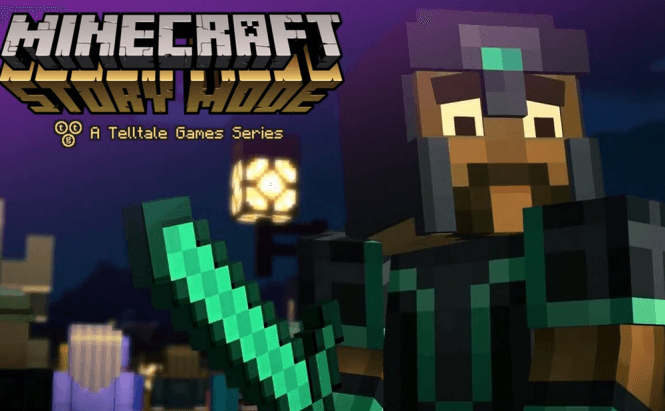 Minecraft Story Mode to make its debut in October
Good news for the Minecraft fans: TellTalle's Story Mode edition of the game will be arriving pretty soon. According to an announcement made by the company's co-founder and CEO, Kevin Bruner, the game will arrive on October 13 and will be available for PC, Play Station 3, Play Station 4, Xbox One and Xbox 360 along with Android and iOS versions. This will be the first episode from the series so the users who like it will have the option of purchasing a Season Pass bundle for PS3, PS4, Xbox One and Xbox 360 which will become available starting with October 27.
For those of you who aren't familiar with the topic, Story Mode will be a narrative-focused offshoot of the Minecraft game in which the players will have to make a series of game-changing choices during their journey through the blocky universe. The user will be able to choose a male or female avatar (both named Jesse) and, for the first time, experience the world of Minecraft through fully-voiced interactions. I didn't have the pleasure to play this game yet, but from what I understand it's pretty well-made with an immersive story and great voice-acting. Furthermore, if any of the previous games that the company is known for (The Walking Dead or Game of Thrones) are an indication of things to come, we should be in for a real treat.
Talking about the Minecraft: Story Mode's launch, Mr. Bruner stated: "We've worked closely with the amazing team at Mojang to ensure this story is a natural fit for the Minecraft world fans already know and love. [..] As Jesse, players will steer their own path through a tale of adventure and survival; all brought to life by an all-star cast. Through Telltale's choice-based gameplay and a story spanning from the Nether to the Farlands, the End, and beyond, we can't wait for fans to experience this new take on the beloved world of Minecraft."