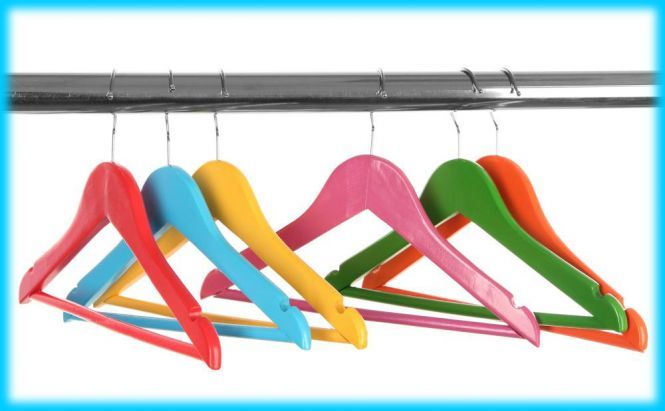 Get rid of old stuff and get paid
Is your wardrobe stuffed with old clothes that you hardly ever put on? If yes, you may be interested in online services designed to help you profitably sell your unwanted things. Here go the most popular web services that will come in handy whenever you want to get rid of old items and get paid for that. Clean your closet, liven up your life and get money using eBay Valet and Poshmark.
eBay Valet
eBay Valet
That is an easy-to-use online service by eBay Inc. that sells out your things for your convenience, meanwhile, you turn a nice dollar. The idea behind is very simple: at first, you send a request for a shipping label on the site. By the way, it's free of charge for you. After you receive a postage-paid label, you are to print and glue it onto a box with the things for sale. Take into account that they must be in the decent condition. Then, you should search through a list of eBay Drop-off Centers to find the nearest one in your location. You take your items to the drop-office, and that's it from your side.
The great advantage is that there's no need for you to bother with shooting photos of your wares and setting their price, Valet takes it upon itself and publishes their ads on the eBay site. The service demands about three weeks to sell your items. If there are customers, you will obtain 80% of the item's price. In case nobody wants to purchase your goods, they will be returned for you free of charge.
You see that is a nice online service for busy people who don't have any time and wish to get rid of unwanted things by themselves. Just keep in mind that Vale allows a wide range of things for sale (e.g. electronics, kitchen appliances, sport goods, clothes, etc.). Here you should check the list of things Valet doesn't accept.
Poshmark
Poshmark
This web service by Poshmark Inc. is another great alternative for you to sell and purchase clothes.
Poshmark works like a charm, you download an Android or iOS application and make a covershot of your belongings: take pics of the stuff you want to sell and make use of default filters to beautify your image.
The same scheme: you request a pre-paid shipping label on the site, print and stick it onto the box of things for sale. Then, the box can be picked up from your house or you just use the USPS mailbox to send it via post. The app enables you to set the price of your items on your own, but be realistic and ask for a reasonable price. That's the only way to sell brand clothes. The app provides Posh Parties – a virtual market which you can surf and find clothes and accessories of your dream.
To sum up, Poshmark is an awesome service that allows for selling brand items and getting a new look by purchasing clothes for a fair price.

It's high time to brush up your home, get rid of unnecessary stuff and get a new lease of life.