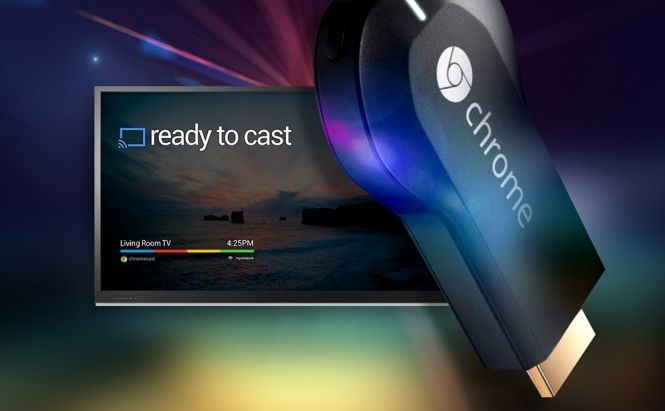 Google is to release the new Chromecast
We already know that Google is most likely to announce the new Nexus flagships along with the new Android OS on September 29, but there are also strong indications that the company has much more to share. Particularly, we expect to see the 2nd-gen Chromecast streaming device.
According to the information obtained by 9to5Google, the digital media player is going to be rounder and available in yellow, black and red. Unfortunately, the images available at the moment are of very poor quality, thus, we decided to wait for the nextr leak, so be sure to check back sometime later. But, I guess, the specs of the new device will be much more interesting. The 2nd-gen Chromecast is said to support a faster 802.11ac Wi-Fi band, a feature called Fast Play which will presumably improve video and audio playback experience, and homescreen content feeds. The latter seems to be the most vague of all, but 9to5Google suggests that this one will probably allow you to add various social media feeds to the homescreen displayed when the Chromecast is idle.
Another exiting piece of equipment we will probably see is called Chromecast Audio. This is a small dongle which can be plugged into any audio system to make it support Chromecast protocols. Thus, you'll be able to stream music from your smartphone to any audio system you have at home.
We can't say for sure if the new Chromecast will be compatible with systems other than Android, but since Google is most likely to keep to the previous approach, we are almost sure to see the 2nd gen Cromecast compatible with Windows, iOS and Mac as well.