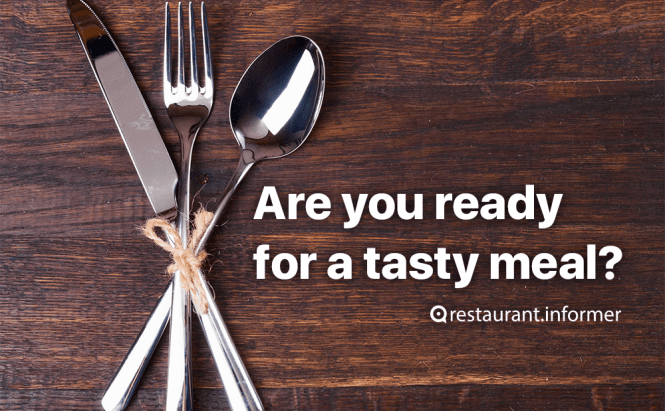 Restaurant Informer: now on the Web!
Bonjour, journey lovers! Today, I have yummy news for all of you, especially for French cuisine-grands admirateurs (read great admirers)! The Restaurant Guide app developers, Informer Technologies, Inc., are finally ready to present the website! The recently released app is cool and nicely performed (you can find all the details and enjoy its functionality right now). That's why it was exciting for me to see the site. France takes center stage at the moment, but other countries all over the globe are coming soon. The web page is to be used everywhere: at a home PC to plan vacation; at a friend's Mac to discuss a night out or on your smartphone while traveling to avoid eating at a shoddy restaurant. I've browsed through the Restaurant Informer website for some time and here are my thoughts.
Search
First of all, it would be a crime not to mention that the web version is extremely convenient to use on a large screen. Once you enter the website, the search bar appears offering you to add:
a Restaurant name to find a particular restaurant;
a City to view a list of restaurants located there;
a Place – for example, a sightseeing like The Louvre to look for the best eating places.
Cities
Below you are welcome to learn the number of restaurants in the most popular cities of the most popular 'Hexagon' (the second name of France because of its shape on the map). Click See all to discover a complete list of regions, cities and towns, all conveniently organized and performed.
Restaurants
Top places to eat at all over the country are sorted in the Best restaurants in France section. For each city, a lot of Restaurant Types and Cuisines are collected to save your time and efforts. Furthermore, you can check the nearby cities for a beloved restaurant presence.
Sorting
Restaurant Informer is really intuitive. For your convenience, developers divided all the content (about every restaurant) into several categories (they function as filters). Here, you may sort the search results by Cuisine type (Italian, Fast food), Restaurant type (Cafe, Pub) or by Average price (Cheap, Expensive).
What's even more attractive, you can select only restaurants that are Open right now. If you rely on the experts' opinion, here is the rating from 7 most popular agencies: Michelin, Google, TripAdvisor, Facebook, Foursquare, Frommer's and Yelp. The Overall Rating is the one compiled by the website developers – worth a look.
Restaurant Info
Suppose you decided on a restaurant. What's now? Now it's time to test the waters. Restaurant Informer is at your fingertips! On a restaurant page, you can book a table via a shown Restaurant Phone Number; find Restaurant address to order a taxi and see Opening hours to be on time.
To make sure that your loveless seafood is not served in a particular restaurant, you are offered to read the Restaurant's menu or visit the official Website. General information is in the Restaurant Description section where latest reviews/feedback are also at your disposal.
Well, the website impressed me a lot! Can't wait to see other countries! What about you?