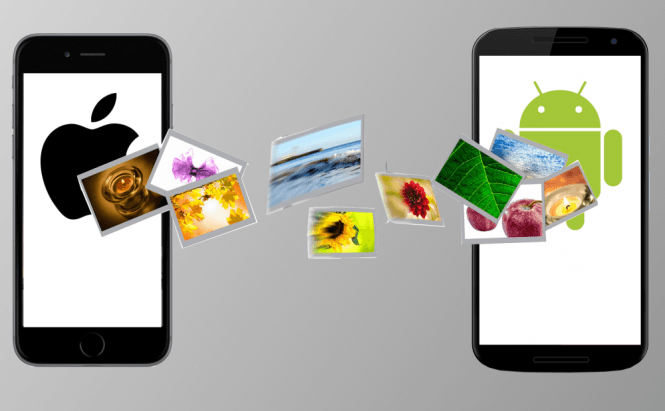 Mobile Data Transfer. Part VII: Android ↔ iOS
So hello back! I'm glad to continue writing about different ways of moving data. Today, let's talk about transferring your pictures, tracks, videos, contacts, apps and so on from Android to iOS and vice versa. There is nothing easier, just don't get lazy! As usual, I omit the cloud-based methods since a separate article will be devoted to them. Hope you will find the article useful and the process of file sharing will run as painless as possible.
USB cable
Below, a couple of useful apps are presented, but if you have no desire or time to deal with them and thus complicate your life, rely on the good-old USB cable and copy all possible content from the Device 1 to Device 2. This way is going to be the most relevant if you mainly need to transfer multimedia files.
E-Mail
To send some important files (up to 25MB per single e-mail) fast and free of charge, use your e-mail box. It's really convenient and always at hand. Don't forget to protect your data with a password, Zip-archive or .rar encryption.
Here are 5 simple steps to set a password for the Word document:
Tap the File tab.
Select Info.
Select Protect Document and Encrypt with Password.
Type a password and tap OK.
Repeat the password in the Confirm Password box, tap OK.
Wi-Fi app
The app is called SHAREit, and no money involved. You should install it on both devices: download SHAREit from Google Play and the App Store.
To proceed, tap Start on the Sender device, select Album to access the files, then select files and tap Next. Choose a device/platform you send your files to: Apple, Android, Computer and make sure the receiver is connected to the same Wi-Fi network. Once it's asked, tap the iPhone icon.
On the Receiver device, connect to the same wireless network. Launch the app and tap Receive. Allow SHAREit to access your Gallery. Done! You can see the file right from the app or find it in your gallery now.
********************************************************************************************************************************

The previous articles of the series:
My colleague's article: The Best Tools For Transferring Files Between Mac And Android .