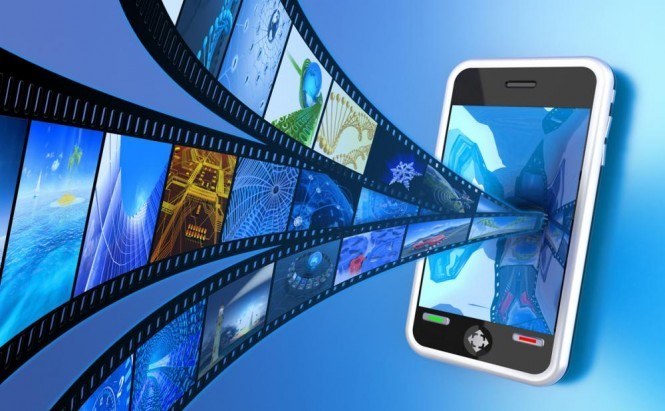 Swap Files Across All Your Devices Without a Hitch
The multi-gadget environment we work and live in oftentimes raises the question of sharing files between the devices we use. Bluetooth, USB flash drives, e-mail, cloud storage services – any of these ways will wipe out your time before actually bringing data to the destination. Luckily, aside from them, there's another hassle-free option that will cure this trouble. Here come file swapping applications!
Android Devices
Depending on hardware, the file sharing process between Android devices can be tedious and drawn-out. TapPouch WiFi File Transfer and Shoutr will streamline this procedure by letting you share anything from photos over videos to music with nearby mobile devices.
TapPouch WiFi File Transfer
Both the applications take almost the same sharing approach except for one key point: TapPouch can transfer data only among devices using the same Wi-Fi network connection, while Shoutr doesn't require an Internet connection nor a Wi-Fi hotspot, which makes it available everywhere, even on another planet.
Shoutr
All you will need to apply Shoutr are two ore more Android devices equipped with Wi-Fi technology, as this is exactly the way to connect devices directly. You simply open up a Wi-Fi hotspot on your smartphone or tablet, and others hook into it to get the data. Even more, as the sent files don't go into the cloud and are secured by WPA2 encryption, it's no use worrying about a data leak.
iOS and OS X Devices
If it so happened that you're a die-hard Apple fan, and all your devices around run on iOS or OS X, the DeskConnect or AirDrop applications are just the ones for you. With any of them you can share any items between iPhones, iPads or your Mac without bulky e-mails with links and attachments or mass storage services.
DeskConnect
DeskConnect or AirDrop are both ad-hoc services in Apple's operating systems, that represent self-configuring infrastructureless networks of devices connected by wireless. That's why, if the device you want to join is only twenty feet or the whole twenty miles apart, you won't have to bother yourself about any available Internet connections. Just turn on Wi-Fi to make others recognize your device and share any kind of items in a single click.
iOS, OS X & Android
As you will note, all the above listed solutions can work only over a single platform, so those who crave for more multi-platform experience are not likely to find any of them really valuable. Still and all, there's good news even for them: TuneSync™ and Fast File Transfer will easily swap files between Macintosh computers, iOS and Android devices.
Let's start with Fast File Transfer, a free Android application, which applies Wi-Fi Tethering for establishing a connection between the devices, but doesn't need the Internet. Due to its high speed technology, the app is indispensable in large file sharing and a nice alternative to Bluetooth. With it, transferring items between Android and iOS devices (or any other phone that features Wi-Fi) is simplicity itself.
Fast File Transfer
TuneSync™ in very deed can't be considered as an all-encompassing solution, since it allows syncing only iTunes playlist and songs with an Android device over Wi-Fi connection. Thus, it will copy the unprotected music to your SD card making you elude all that cable mess of computer-phone hooking into.
Windows, Android, iOS, OS X, Linux – Universal File Transferring Application
Fast easy file transfers from one device to another without any trouble or aggravation. It even doesn't matter whether you want to swap music or pictures between iPad and Android, Windows and iPhone, Linux and Mac. Think it's pure absurdity? Well, it may seem so, but it's not! This is just a tiny yet universal application Feem that excludes all the limitations on file transferring.
Feem
Being a cross-platform application, Feem manages to transfer any kind of data between devices, whatever operating system they run on (Android, iOS, Linux, Mac or Windows). More than that, even though it's already something out of the world, Feem allows listening to music, playing videos, or watching movies, when it's not sharing files. Needless to say, that no Internet or cable connections are required. The only thing that matters here is that the both devices must have Feem installed, otherwise they failed to be detected by each other. Well and good, Feem undoubtedly gains the lead and looks perfect for quickly file swapping over Wi-Fi.