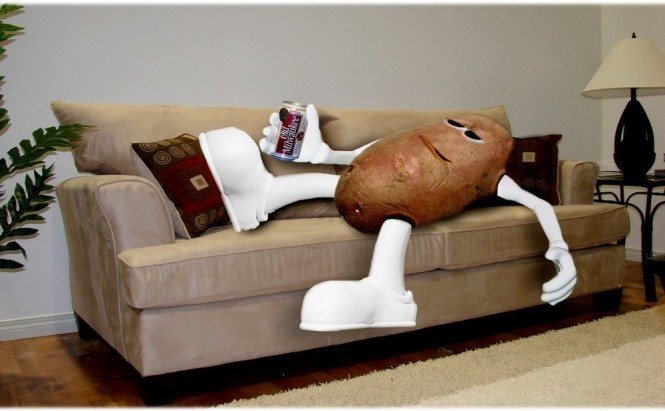 Activity Trackers To Stir Up Couch Potatoes
All day long we are sitting in front of our monitors in the office, and returning home, bury ourselves in screens of all sorts of electronic devices. I'm sure many people will agree that they lead exactly this way of life and do not have any impetus to change the daily routine. However, lovers of modern gadgets, wishing to join a healthy lifestyle, can come to the aid of physical activity trackers.
These small devices automatically collect data about all your daily activities, such as walking, jogging etc. Then they can be automatically synchronized with corresponding mobile apps to give you recommendations on your health status improvement, diet and fitness exercises.
Nike FuelBand
NikeFuelband
One of the most famous sportswear manufacturers, Nike Inc., now actively develops devices and mobile applications for sports and fitness. Nike FuelBand is a stylish bracelet that tracks your activity, from your morning workout to your big night out, with NikeFuel - a single, universal measurement unit. After setting a daily goal you can watch your progress on the LED display and constantly sync the data with your Nike+ account with Bluetooth 4.0, thus receiving trophies or feedback and motivation. Your activity plans can be improved by using Nike fitness app for your smartphone, which offers you a wide variety of workouts with approximate NikeFuel amount given. You can get more fun by sharing your progress with friends, even by creating a group of people with the same goal. Unfortunately, now this bracelet can be synchronized only with iPhone, while other Nike apps are developed for Android, too.
Price: $149 at Nike.com
Jawbone Up
Jawbone
More minimalistic in appearance, Jawbone Up is not inferior in terms of functionality. Unlike the Nike FuelBand, it can also monitor your sleeping activity: hours slept, light vs. deep sleep and waking moments. It can act as an alarm clock vibrating to wake you up at the optimal moment in your sleep cycle. The active mode turns on automatically, allowing the band to count how many steps the user took and to calculate the number of calories burned. If the activity is too low (for example, if you are sitting for hours, unable to tear yourself away from the beloved TV show) the band will vibrate to remind you to do some warm up. A good bonus is that the corresponding app (both for iOS and Android) also allows food and drink tracking – by scanning a product bar code you can find information about its caloric content and utility. The disadvantage can be the lack of screen on the band – you can see all the statistics only using your smartphone.
Price: $149.99 at Jawbone.com
FitBit One
FitBit
Provided with special silicone clip, FitBit tracker is designed to be worn in your pocket, on a belt or a bra. It will track your steps, distance, calories burned, and stairs climbed during the day. At night you can use sleep wrist band and, same as Jawbone Up, it will also track your sleep. Unlike the Jawbone Up, FitBit is not able to switch automatically into the active mode, so you need to do it manually. The big advantage of this tracker is a possibility to sync your data not only with your smartphone (both iOS and Android), but also with your PC or Mac — all you need is just a free account on fitbit.com.
Price: $99.95 at Fitbit.com
Shine
Shine
This is another tracker which is definitely noteworthy, mostly due to its size and design. This button-looking device is, probably, the most elegant activity tracker. You can wear it as a watch with leather or silicone band, as a necklace or just as a clasp on any garment. Shine cannot show any steps or calories - it generally has no screen and even no buttons or mini USB port. Just tap your 'button' to activate the minimalistic backlight to see the progress towards your daily goal. To sync with the corresponding app (which is now available only for iPhone users) just place your Shine on the phone screen – even this procedure seems to be very elegant.
Price: $119.95 at Misfitwearables.com
Of course, you should not expect to become fit and healthy instantly after buying any of these gadgets and just wearing it as an accessory. It is primarily just an additional motivation and source of statistics which allows you to make conclusions about your lifestyle. The issue of selecting a specific device comes down to personal preference regarding the appearance and financial possibilities, because in general all the considered trackers provide a similar set of functions.

Picture credit: freakingnews.com.