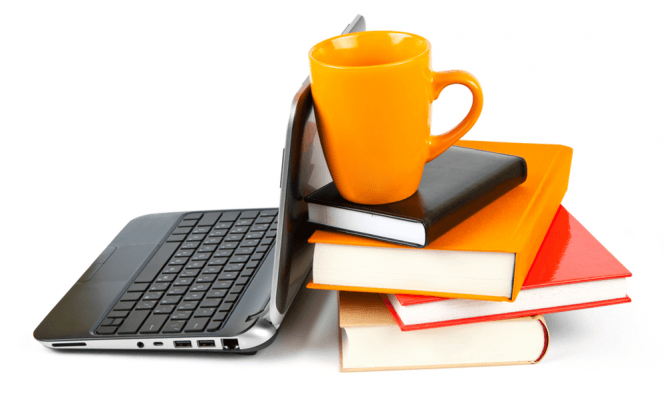 If I were a student...
...I would surely use all the gadgets and apps that I would have got to know. I am always amazed at how many opportunities pupils and students have today. Surfing the Internet, I've found lots of apps for all generations. As I've already written about children's modern helpers-to-grow-up, now I would like to highlight some of cool apps that could come as a clue to students' successful studying.
It's not surprising that a lot of students all over the world use iPad or iPhone as useful tools in their studying. These great inventions give a possibility to enjoy astounding apps for education. Here is a list of iPad apps that are geared toward, but not limited to, pupils and students.
Dropbox
Dropbox
Dropbox is a utility that lets you bring all your docs, photos, videos, and even EPS files wherever you want and easily share them. You have a great opportunity to access any saved file through the web or from your iPhone, iPad or computer that has the app installed. And with Dropbox, you'll always have dearest pictures of major events and important work documents with you. Have you ever lost important data or pictures? If something happens to your gadget, your stuff is always safe in Dropbox! It's a perfect solution for students to keep notes, test results, homework close at hand. Someone will say: "DVD, CD-disks, and flashcards are the last century, actually". But it's not an unreserved statement. And the most pleasant feature of this tool: it's free.
Cost: Free Developer: Dropbox
Keynote
Keynote
If you ever need to make a presentation, Keynote has you covered. It's a perfect app to create your own presentations or just to add information to the offered templates. You'll have a professional looking presentation in no time. Keynote is the most powerful presentation app ever, that was designed for a mobile device. Developed for iPad, iPhone, and iPod touch, it makes creating a world-class presentation — complete with animated charts and transitions, images, tables — as simple as touching and tapping. You will be able to highlight your data with interactive bar, column, scatter, and bubble charts.
You actually may use video mirroring to present on HDTV, and preview your slides and notes on your device using the Presenter Display.
As this app has a built-in iCloud, you get a chance to instantly share your presentation (using a link) and to ask someone to have it edited from www.icloud.com on Mac or in any PC browser. Impress your classmates and teachers!
Cost: $9.99 Developer: Apple
Penultimate
Penultimate
Penultimate was developed for those who still prefer taking handy notes by hand. Using this tool, you will have a strong feeling of a natural pencil and a paper notebook, but on your iPad. After creating, you can sort your notes and sync them in the Evernote account to have widely available access. Take notes in class, at the conference, at the party, on the go, at home, etc. Nice device to surprise!
Cost: Free Developer: Evernote
Wikipedia Mobile
Wikipedia
Let me guess... Is it our dear old Wikipedia? I'm sure that your teacher will say: 'It is not a reliable source' and so on, but there is almost nothing that Wikipedia doesn't discuss. And there is almost no one who doesn't have a first look at it in the Google search. It's a perfect source to learn a bit about something, not the whole heaps of news.
So, the Wikipedia Foundation offers a mobile version for those who surf the Internet and has no time to choose among different unreliable sources of information.
Cost: Free Developer: Wikimedia Foundation
iStudiez Pro
iStudiez
iStudiez Team created their app, iStudiez Pro, to help alleviate some of the stress created by your busy schedule. It also allows you to manage all of your classes and coursework in an effective manner. It breaks down your day schedule so you are able to see what is coming up and what is due. Also, you're able to watch your grades within the app and you have a real-time picture of where you may need an improvement.
This is a program that is going to keep all timetables, teachers' names, etc. and that has a simple but useful Todo manager. This is actually a school record book, but in the electronic shape and adapted for students.
Besides, the program contains a cloud synchronization with iOS devices, so iPhone users may look at what and where the next course is. And there is a convenient calendar to mark the days. It's of your own accord to turn off notifications on a device where you do not wish to see them.
Cost: $2.99 Developer: iStudiez Team
Yes, school is able to make you stressed and even depressed sometimes, but the AppStore does its best to let you relax and make your studies fascinating, carefree, informative, and pleasant. So, evaluate their diligence!