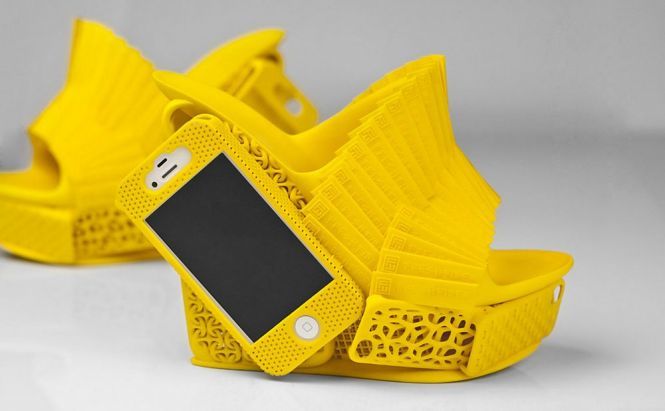 Out of the ordinary: smartphone cases you need to know about
Want to protect your phone with a really reliable piece of equipment? Want to choose a functional and not just decorative smartphone case? Then our article about unusual and powerful phone cases is what you are looking for. Today's manufacturers focus on providing users with additional features that can enhance phones functionality. By accepting their innovative ideas in terms of smartphone cases, you have a chance to turn your gadget into something really useful.
InkCase
InkCase
InkCase is a well-known smartphone case by Oaxis with an additional e-paper display on the back. This monochrome display is controlled with a special-made application and communicates with your phone via Bluetooth. The energy for it is obtained from its own battery capable of being recharged with the Micro-USB interface. Also, the Oaxis's invention has 128 MB memory built-in. The idea behind having the second display for your phone is to cut down energy consumption of the main device, provide you with more comfortable reading environment and, I suppose, vary your phone usage experience a little. With InkCase, you can read e-books, enjoy your favorite photos, do sports, study weather forecasts, check to-do lists and email, listen to music, receive phone calls – and all this without hurting your eyes and worrying about the phone's battery draining.
Nexpaq
Nexpaq
Nexpaq is a truly amazing modular smartphone case by the Nexpaq Inc.; the case which, unsurprisingly, follows the Lego principle that is popular among manufactures. And if there are modular smartphones and Lego-like computers available on the market today, why can't we try a modular phone case, right? With Nexpaq, you are allowed to customize your device to the full with twelve different add-on "modules" to fit into the case. It could be a battery module, a speaker, a thermometer, a night vision camera, an air quality sensor, a 64GB storage drive, and so on. But be attentive, although there are twelve modules, the case provides only six module slots. All the modules work together with a Nexpaq's app via Bluetooth and the case itself comes with a built-in 1,000mAh battery that powers all the small squares.
Gresso and PushCase
Gresso
The Gresso slider is actually a smart metal wallet for your phone. When you slide the back panel, the card slot automatically comes out. With Gresso, you enjoy a convenient and secure mechanism to store your credit cards and an ID (not more than 3 items) within your phone. Made of Aluminum, this case also guarantees you the exceptional quality. PushCase is another solution for keeping your credit cards and even cash always at hand. Here, you press a special ergonomic button on the back of your case to get click-closure access to hidden objects. The developers of PushCase claim that the front-facing wallet never lets your cards fall out of the slot and never opens up by accident.
Skybuds
Skybuds
Skybuds is a battery-boosting smartphone case specifically designed for audiophiles because this case by Alpha Audiotronics Inc. contains adorable wireless earbuds delivering great sound. Sleek and equally adorable Skybuds case functions not simply as the container of these earphones. It is a charger as well. When you plug it in, you activate the extra battery for your phone, earbuds, and the case itself, and charge all three at once. Importantly, the case can take incoming calls like a Bluetooth headset. By the way, Skybuds connects to your phone via Bluetooth, while the earbuds communicate with each other via near field magnetic induction.
Armpocket
Armpocket
The fifth smartphone case on our list is mostly oriented towards travelers, sportsmen, and people who lead an active and healthy lifestyle. The case which is called Armpocket is fixed on your arm. This armband by Armpocket Enterprises is very comfortable to wear as it is made of ultra soft breathable bamboo fabric. It also ensures good compression around your arm, perfectly protects your device, and has enough space for a variety of items (keys or documents, for example). The touch control window gives you full control over the functions of your phone without removing it from the case. The Armpocket products line is rather broad and attracts owners of different mobile devices.
vrAse
vrAse is a very unusual smartphone case. It enables you to watch movies, play games, and experience the awesome possibilities of AR (Augmented Reality). The case consists of three parts: mobile adapter, frame, and lenses. Sending each eye its own information, vrAse creates perfect 3D visuals. Now, you can enjoy entertainments for hours without getting your eyes strained.