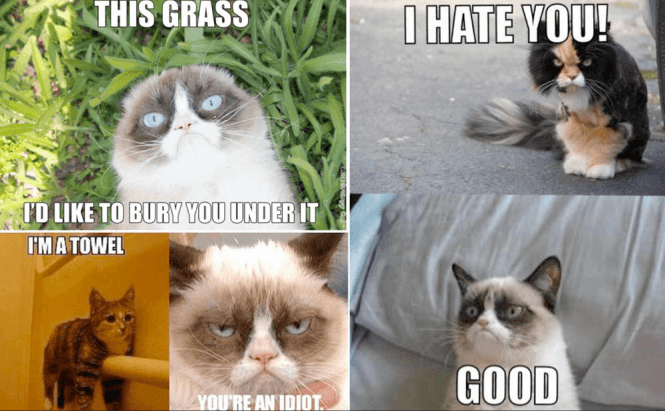 Best apps to help you create memes from your mobile device
If you like funny stuff on the Internet, then you probably know how amusing memes can be. They can express so many feelings, and most life situations are best told with the help of a meme. My colleague Violette has already shown you several web-based services that will help you create your own memes, so I've decided to help those who prefer using their mobile devices. So, here are a few apps for Android and iOS that will allow you to come up with your own memes either using classic images you already love, or photos saved on your phone.
Android
Let's start things out with the meme generating apps for those who own Android-powered devices. From what I've seen, Meme Generator Free, Memedroid and Free Meme Generator are some of the best choices available.
Meme Generator Free
Meme Generator Free
Meme Generator Free is an easy-to-use app with over 600 meme templates, conveniently organized into categories. Furthermore, the app allows you to create complex memes (with up to 10 captions), which is great in case a simple one isn't enough to get your point across. Another cool thing about this application is that you can use the photos you took or simply saved on your phone to create your own simple or complex memes. Additional advantages include the ability to customize fonts, size or color of your texts, as well as cropping capabilities (in case the image you want to use doesn't fit correctly).
Memedroid
Memedroid
One of the most popular meme related applications for Android, Memedroid, is also my personal favorite. This app isn't just a meme creator, but also a community for those who like sharing funny content such as rage comics, funny pictures, viral images, funny fails and, of course, memes. The meme creation feature is quite easy to utilize even if you're a beginner, and that's always a big plus. Another cool thing is that Memedroid keeps you constantly engaged by providing new content, allowing you to subscribe to the categories or users that you like and by using stats and scoring system which helps the app rank its users.
Free Meme Generator
Free Meme Generator
Last on our list for Android devices, Free Meme Generator, is also a tool that allows you to come up with original memes. The app lets you use one of the 500 "classical" meme captions that it provides. Additionally, you can improvise a completely original meme with the help of the photos from your phone. The functions provided by the application are pretty basic, but that's not actually a bad thing, as it means that it's not hard to use. Once you complete your meme, you can save it on your device, turn it into a PDF, store it on cloud services such as GoogleDrive or Dropbox and share it via Facebook or email with your friends.
iOS
Ifyou prefer using an iPhone or an iPad, here are some really cool apps that will help you entertain your online friends with some fun memes.
Meme Factory
Meme Factory
Meme Factory is a very popular app, not only because it allows you to create your own memes, but also because it provides a ranking system which allows other users to rate your creation. This application contains over 125 meme templates that you can use, but is also capable of helping you create funny memes using your own images. When you find a meme that you like, or when you're ready to let the world see your own creations, you can easily share them on Facebook, Twitter, etc. The only thing I don't like about Meme Factory is that you need to create an account in order to create your own memes. It doesn't cost anything, but it's still one extra step that you're being forced to take.
Imgur MemeGen
Imgur MemeGen
If you're one of the people who usually search for funny content on the Internet, then I'm sure that you've at least heard of the image-sharing community Imgur. Imgur MemeGen is an application that allows you to create memes using the most popular captions from the Imgur website. Furthermore, you can choose the photos you store on your phone or the ones that you've taken with your camera. Unfortunately, the application doesn't give you any customization options like the ability to choose the size of the text or to modify the font.
Mematic
Mematic
The final entry on our list, Mematic is one of the best rated meme creators from the Apple Store. This application is a good solution for anyone who wants to design his or her own meme, but it's even better for those who like to make "demotivational" images. When creating the meme, this app allows you to choose from its templates or select one of your own photos, but you will need to upgrade to the Pro version in order to customize the font and color of the texts or be able to instantly create memes from the faces saved in your pictures. One you're done with your meme, you can save it locally or share it via Facebook, Twitter, email, etc.
If you've been reading this article, you're most likely someone with a sense of humor, so you will probably also like reading about hilarious ways to troll your friends.