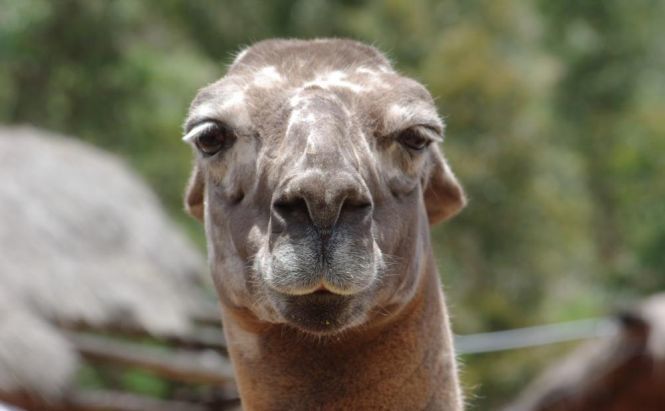 Best Online GIF Makers from Video
If you are having a really bad day, what you need is a good portion of random laughter to cheer you up. And what better way to entertain yourself than scrolling through a couple of funny pictures? Of course, scrolling through funny images that are animated! By some weird coincidence, the somewhat outdated GIF format seems to be at the peak of its popularity in 2015. And if you ever decide to double in creating GIF images to share with your friends or followers, you need a simple Web tool that'll do most of the job for you automatically.
None of us want to install software for a one-time thing, right? So here's a list of the best Web resources out there that help you convert videos or a sequence of images to GIF. Most of these tools also let you use a video link instead of uploading a video.
Makeagif.com
This website lets you convert pictures or videos uploaded from your computer to GIF, or you can film yourself from a webcam and create a GIF right there on the spot. There's also a Youtube to GIF generator which accepts Youtube links for the input, and gives you the time line to set the start point and a list of available durations: for unregistered users that would be 1-5 seconds, and registered users can opt in for as much as 10.
If you haven't registered, you'll see your image watermarked, but that's generally the catch in every free service. Your image will be uploaded to the service's servers where it might be spotted by some community members. Who knows, maybe your original reaction GIF will catch on?
Imgflip
Generating GIF from a Youtube video with Imgflip
This service allows for the same conversions the previous service does, but instead of limiting the free service to the allowed duration, it limits you on the file size (35MB for video uploads). And, obviously, there's a watermark for those not going for the Pro service.
I was a little shocked to see the price for the Pro version: 9.95$/month, but I guess that makes sense if you are too lazy to use software and do some work on your own.
The list of supported video formats seems to be huge, so that might justify the price, too: "flv, avi, mov, mp4, mpg, mpeg, wmv, 3gp, asf, swf, ogg, h264, rm. But there are hundreds more..."
Meme Center
As you've probably deducted from the name, this service is also good for making memes if that's your cup of tea.
The GIF maker feels a little different compared to the other tools on this list, instead of providing you with a couple of Web forms you need to fill out to get the desired result, you'll see a sort of Web image editor. You'll be able to add captions, set the background color, and practically everything you might want to do with your future GIF. The videos you are allowed to work with should come from: Youtube, Facebook, Vine, or Coub.
I hope you have found a new hobby for yourself , or discovered a new free tool to add to your arsenal. Best of luck in GIF creation!