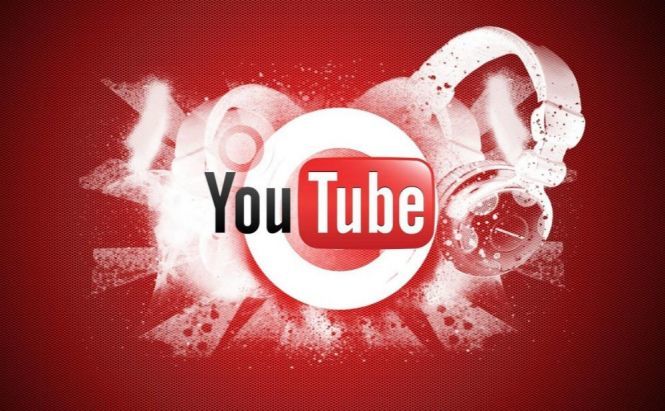 Explore YouTube to The Core: Best Hidden Features&Tips
Among all those overwhelming social networks and media services, there's no question that YouTube is the most productive way to be unproductive. With more than 4 billion page views per day it is well away from the known popular video sharing websites, so all avid YouTubers are definitely familiar with its every nook and corner that can enhance their viewing experience ten-fold. So, if you're ready to sign away several hours of your daily life by goggling high-rated videos, you should be armed to the teeth. Here it goes.
GifYoutube
Having captivated the Internet's heart, GIFs make everybody excited to learn a trick how to create such mind-bending animated warps. Actually, with GIFable YouTube videos it's much easier than might seem: just choose a video you want to convert and add 'gif' before the URL – www.gifyoutube.com/watch?v=PpXCnZlIVVo. From there, you'll be taken to the simple on-line gif making service, where you are to select a start time and duration of your GIF from the original video.
YoutubeSlow
Essential to all movie dramatic scenes, Slow Motion effect is another entertaining option you can easily apply to YouTube videos. The simplest way to get a slower look implies holding down the spacebar during a video, thus causing it to rapidly pause and play and resulting in a slow motion effect. Another streamlined method is to adjust playback speed (available only in the Chrome browser): click the Settings icon and choose the Speed selector.
YoutubeSlow
In case, however, you're looking for more advanced options, there's a service you may head to. YoutubeSlow will ask you to enter a video's URL into the specified field and offer not only to slow down the video, but also speed it up, play it on repeat, or set a loop.
YoutubeRepeater
The name of this service speaks for itself. Whenever you need to keep playing a video in the background or in a small window, youtuberepeater.com will provide you with convenient playback controls, by means of its Mini YouTube Player, and set the video (or just a part of it) to play back in a loop.
Watch Later Feature
Even if you happened to deal with YouTube player only once, you were most likely to notice a small Watch Later button that looks like a clock. This straightforward yet handy option will help you out whenever you have to stop watching a video in the middle or unbegun. Just click on the clock button, and it will save the video for you to rewatch later.
Rewind and Fast-Forward
Of course, it's not a feature to marvel, still this tip should facilitate your YouTube experience and safe a few minutes of precious time. That is if you want to rewind a video, just press the left arrow key of the keyboard, to forward it – press the right one. It's not sophisticated at all and much easier than dragging the cursor across with the mouse.
YouTube Editor
YouTube Editor
Need to edit a video before uploading it to YouTube? There's an online solution for you – www.youtube.com/editor. YouTube Editor will allow you to combine multiple videos, trim your clips to custom lengths, customize them with special tools and effects or insert texts. More than that, the editor will help you find copyright free music that you can add to videos.
Download YouTube Videos
As we all know, downloading copyrighted videos from YouTube must be considered as a violation of the website's terms of service and copyright infringement. That's why there's no 'legal' way to get video content and watch it offline without risking. Though, you always can embed a video onto your webpage with a clear conscience: press the Share button under a video and go to 'Embed', copy the code of the video, and add it to your page.