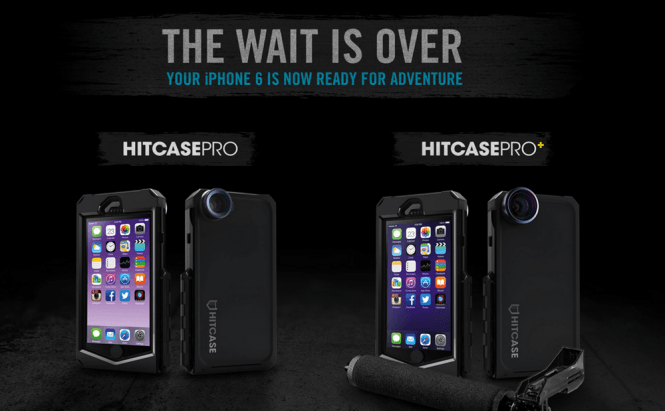 Meet Hitcase, the Perfect iPhone Case for Adventurers
If you're not a couch potato and enjoy outdoors activities, then you've surely wished for a convenient way to capture images and videos of your adventures. However, specialized cameras are expensive and, especially if you're into (extreme) sports, your phone isn't resistant enough to keep up. This is why a company called Hit Technologies came up with an awesome iPhone case named Hitcase, which makes the device waterproof and shockproof.
According to its description, this case will keep your iPhone waterproof up to 10 meters (33 feet) underwater and resistant to falls from heights of up to 2 meters (6 feet). As you would have expected, the case lets you use your phone's full functionality (so there is no trade-off there) and features Lightning Port access, so you won't need to remove it to charge your phone. Additionally, the product provides a rail slide mount system with 8 available mounts fully compatible with GoPro and interchangeable TrueLux Lenses.
Hitcase Features
Hitcase can only be used with iPhone 5, 5c, 5s and 6. If you're interested in buying it, the product costs approximately $100, but there are also a bunch of additional gadgets, such as lenses, mounts, bandoliers, monopods, etc. which are sold separately by the company. For more details about the Hitcase, or to purchase your own, click this link.
To prove how effective their product actually is, Hitcase's creators shot a video of various extreme sports recorded only with iPhones. After seeing the images I must say that they look better than a lot of the ones we see in actual movies. Don't believe me? Take a look for yourselves. (If you're Internet connection speed allows it, switch to HQ mode for the full experience).