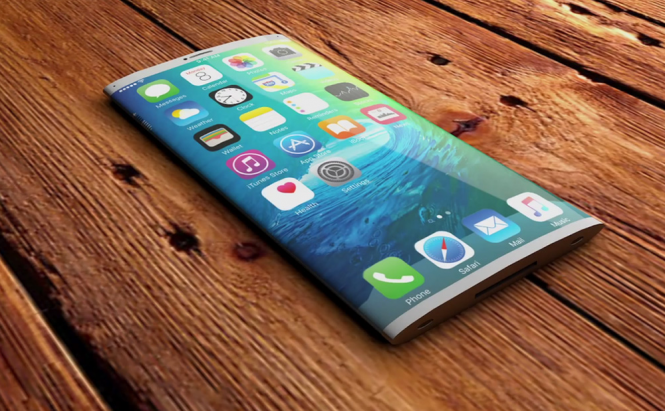 iPhone 8 new rumors
Another day, another batch of rumors regarding this year's upcoming iPhone and since we like to keep you guys informed, I've decided to tell you about the most interesting things that I've read about the device. First, let me tell you that at the moment, nothing is official as Apple hasn't even clarified if the upcoming device is going to be called iPhone 8, iPhone 2017 or something crazy and unexpected, so you should take everything you read with a grain of salt.
The most interesting things that I've seen come from Ming-Chi Kuo, an analyst at KSI Securities who has reported that the upcoming device will have a 5.8-inch OLED display. However, what really caught my eye was the fact that according to the previously mentioned source, per total the phone won't be larger than the previous model. In case you're wondering how that's possible, we've already told you that Apple is thinking about eliminating all the iPhone's bezels, but I was unsure if it will choose to have a larger display to match the current size of the iPhone or if the screen will stay as it is, thus giving us a smaller device overall. If this turns out to be true, and Mr. Ming-Chi is usually pretty reliable when it comes to Apple devices, this means that the upcoming iPhone will offer much clearer images with a resolution of up to 528 PPI. Since the iPhone 7 Plus offers just 401 PPI, the difference will be quite visible.
Furthermore, the same source indicates that Apple is also planning on adding a bigger battery into the mix and the way they're going to do it is quite ingenious. Since current technologies are close to their maximum potential, the IT giant can't make a battery with significantly more power without increasing its size and there isn't that much space available inside an iPhone. This is why, the company has chosen a different approach: it's going to use a stacked PCB mainboard with the transistors piled one on top of the other. This will clear some space, allowing Apple to add a bigger battery, which will be badly needed if the screen is to be bigger.
Lastly, according to the online publication DigitTimes, the upcoming iPhone is also going to embed iris sensor technology and a facial recognition system. From what I've read, the upcoming phone will use a laser sensor and an infrared sensor placed near the front-facing camera to distinguish the user's facial features and gestures. Since Apple has recently acquired Emotient, a company that creates facial recognition systems, this claim seems to be well-founded. As far as the iris scanning capabilities go, there weren't a lot of details in the story, but it's totally possible.
In case you want to find out more about Apple's upcoming iPhone, you should read some of our other stories related to this topic like: "Apple is working on more than 10 iPhone 8 prototypes", "All we know about iPhone 8", "iPhone 8's charger to go fully wireless" or "How much will iPhone 2017 cost?"