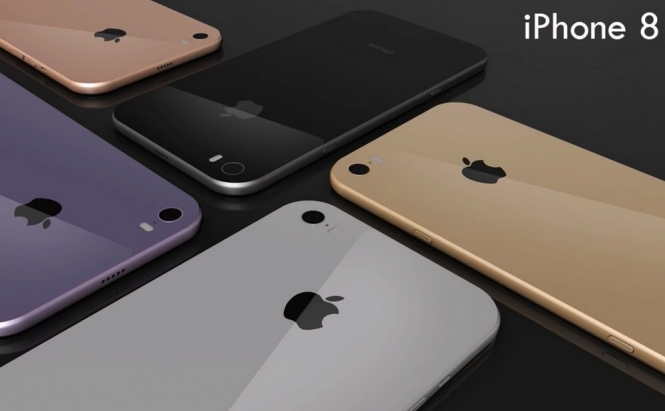 Apple is working on more than 10 iPhone 8 prototypes
Even though the iPhone 8 is at least nine months away, we've already talked a bit about it and my colleague Bogdan even wrote an article named "All we know about iPhone 8". However, if you're thinking that things have gotten quiet since then, you are mistaken as now there's another big rumor floating on the Internet. The Wall Street Journal stated that according to "reliable sources", Apple is currently developing more than 10 prototypes for the upcoming iPhone 8.
To be perfectly honest, I don't even need to know who those sources are to tell that this so-called rumor is accurate and I'm pretty sure that TWSJ as well as the numerous other online publications that ran the story know this as well. Apple's new iPhones don't just happen; it takes hard work and timely preparation, so the IT giant does this every year: it creates several prototypes for the upcoming iPhone, analyzes them, then chooses the best two or three and market's them as the year's Apple phones. So, why did so many websites publish something that was common knowledge? It's a gimmick; it's not fake and it attracts viewers, thus it's good for business. In fact, it's so effective that even I used it.
Going back to the iPhone 8, I have no doubt that next year's model will be something quite impressive and revolutionary, since in 2017, Apple will celebrate ten years of iPhone models and the IT giant will surely go all out to capture our attention. Furthermore, although still highly successful, the iPhone brand seems to have recently embarked on a downtrend, so the company wants to do everything it can to fix that. The OLED displays that Bogdan talked about in his article seem like a good idea, but making them will raise the manufacturing prices and that in turn will raise the retail price. iPhones aren't exactly the most affordable handsets on the market, and making them even more expensive might not be the greatest idea. Furthermore, it seems that Apple is going to have to rely completely on Samsung to make the OLED displays and that may not be a good option for the IT giant, despite the fact that the Korean company is currently going through a bit of a crisis.
Foldable iPhone
The one thing that caught my eye recently was the fact that Apple has patented a "flexible display device". The handset in question features a hinged format, attaches to your clothes through a clips and can be folded in two when you're not using it (like those old Motorola phones that we were used to seeing in the '90s). From what I've read, in order to create such a design, the IT giant will need to use an OLED display with a metal support frame made either from a nickel and titanium alloy or from flexible polymers. Though it's highly unlikely that we're going to see in 2017, if I wanted to shock the world in celebration of the iPhone's 10th anniversary, that's how I would do it.
In case you own an iPhone, you may also want to check out some of our other related stories like: "The most interesting features brought by iOS 10" or "iOS 10 problems you can deal with".