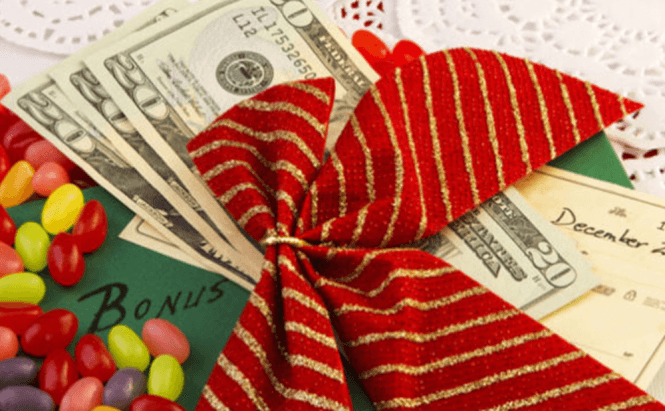 Best tech Chrismats gifts for a limited budget
Christmas is one of the most beautiful times of the year, but also one of the most stressful, especially if you don't have a lot of money. For those with many friends or large families, making sure that everyone they care about gets a present while also ensuring that they still have some money left for New Year's can be quite a struggle. This is why I've decided to write this article and offer some gift ideas to those who operate on a tight budget.
Newisland Selfie Stick
Newisland Selfie Stick
There's an old saying that goes like this: "If you can't beat them, join them." Selfie sticks are everywhere, and every (not so cool) kid has one,so there's no getting rid of them now. If you have a friend, family or a loved one who likes taking pictures (especially of himself / herself), a selfie stick will be a great present for them. What's even better is that the Newisland Selfie Stick isn't at all expensive (on Amazon, prices start as low as $10), looks decent and works with almost any iOS and Android device out there.
Misfit Flash Link
Misfit Flash Link
If you want to give a gift to a person who's into fitness and / or healthy lifestyle, then Misfit Flash Link is not only a cheap solution (costs $20), but also a gift that will be appreciated. This tiny activity tracker doesn't just count the number of steps that you take, but can also display how many calories you've burned, the distance you've traveled, and it even offers specific presets for various sports. Additionally, the device looks quite stylish and is water resistant. Depending on where you're from, you might also want to search for the product on Amazon or on the Misfit website as you may find it at a lower price. I chose Dell's store because it has a wider coverage.
iDevices iGrill Mini
iDevices iGrill Mini
And since we were already talking about people with healthy lifestyles, the iDevices iGril Mini is another gift that most of them would love (well, except for vegetarians). This device is actually a probe that you place in the meat that you are grilling. At the other end there's a thermometer that displays temperature data and transmits it to the app on your smartphone. It's great for those who like their grilled meat either rare or well-done, as it will allow them to get exactly the results they desire. The product costs $40 if you purchase it on the website.
Amazon Fire Tablet
Amazon Fire Tablet
If you're looking for a tech gift that's relatively cheap, but won't disappoint the person who receives it, Amazon Fire Tablet is always a great option. This 7-inch tablet costs $49.99 and is great for watching YouTube clips, playing games and reading books. Its hardware is pretty decent (featuring a 1.3 GHz quad-core CPU and 8 GB of internal storage expendable to up to 128 with a microSD card), but it has quite a drawback: it runs on Firefox OS, and Mozilla has recently discontinued it. Don't worry, though, it should still be good for a year or two, and at just $50, I would say it's worth it.
Google Chromecast
Google Chromecast
If the person who will receive the gift has an old HDTV, this Christmas is the perfect opportunity for you to make their life better and turn it into a web-enabled smart TV. Sounds expensive? If you choose Google Chromecast, it's just $35, so it's definitely affordable. This little tool allows you to stream the content from your phone onto your TV, allowing for watching YouTube videos, movies, playing games on a larger screen and even listening to music if your TV's audio system is good enough.
Grush: The Gaming Toothbrush
Grush: The Gaming Toothbrush
In case you don't know what to bring to a child or a friend who has a kid, then the Grush Gaming Toothbrush is something worth considering. This $60 smart toothbrush turns brushing your teeth into a fun game. The device tracks its own movements and transmits the information to a smartphone, and the screen displays a game which requires moving the toothbrush in different areas of your mouth cavity to kill little monsters. As I said, it's not only fun, but it will also make sure that the kid cleans his or her teeth properly, and that teeth brushing becomes something to look forward to instead of a chore.
Axis Aerius
Axis Aerius
Got a friend who has a passion for the latest technology and flying? Axis Aerius is the world's tiniest quadcopter drone and a great gift for such a person. This tiny UAV can fly for a time between 5 and 7 minutes (after that you need to recharge it for 15 minutes), has bright-colored lights for night orientation and comes with a trick-mode preset which allows it to perform some amazing flips and rolls. Just make sure that your friend is mindful of the weather: because of its size, I'm not sure how much you will be able to control it in a windy environment. In case you were wondering, the drone along with the controller costs $35.
I hope these gift ideas helped, but in case they didn't, you should also check out this last minute gift guide to save your Christmas. If you're interested, you can also take a look at these presents perfectly suited for moms.