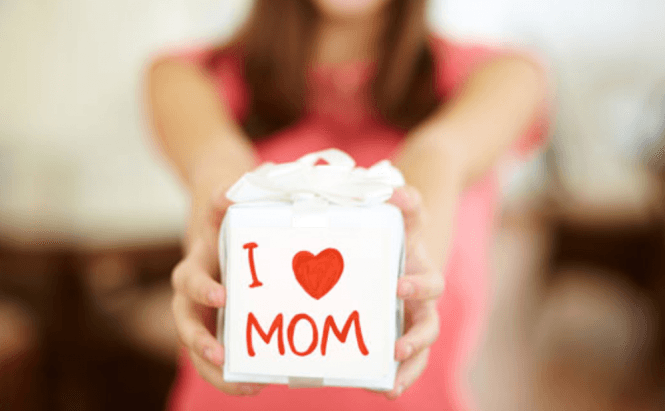 Perfect Christmas gifts for perfect moms
Moms are the most important people in our lives, and Christmas is one of the best times of the year to show them just how much they matter. In case you want to give your mom a great gift this year, but you're not really sure what to get her, here are a few ideas that she will surely appreciate. Most items on this list are also quite affordable, so money shouldn't be that much of a problem.
BoogieBoard
BoogieBoard
I've never quite understood how moms can juggle so much stuff without missing the small things that matter to their families, but I've noticed that mine constantly writes down the things she needs to do or the stuff she needs to buy. In case you know that your mother has the same habit, a BoogieBoard might be the perfect present. This device comes with a stylus, so your mom can easily jot down her shopping or to-do list, and easily fits in her purse so she can take it everywhere. Furthermore, it can be cleared with just a single push of a button and is guaranteed to last for at least 50,000 cycles (writing and clearing), so it should last a while. The model that I've shown you costs $35, but if you browse the website you will find both cheaper and more expensive versions.
Automatic Knife Sharpener
Automatic Knife Sharpener
If your mom spends a lot of time in the kitchen, then sharpening her knives can often be an issue. This means that it might be a great idea to buy her an automatic knife sharpener which will help her save a lot of time and effort. This device works with both serrated and straight blades, making them sharp in a very short time. My choice costs $100, but you can browse the website in case you need some more options including a cool automatic scissors sharpener.
EZ-Find!
EZ-Find!
My mom constantly loses things around her house. Whenever I come to visit and stay for more than a day shes always asking if I've seen her glasses, the remote control, her tablet, her smartphone, etc. The smartphones are OK: I can call them in order to find out where they are, but for the rest I have to start looking through the house, and that's not always the best way to spend our time together. The EZ-Find system is a great Christmas gift which will allow your mom to attach tags to the items she frequently misplaces. The main device uses radio waves to quickly locate the tags so she wouldn't have to wander around the house in their pursuit. The system costs $60, but if you need additional tags, you will have to pay $79.95. Just make sure that you don't misplace the main device, and this will be one of the best things you've ever bought.
Touchscreen Gloves
Touchscreen Gloves
Moms have to always be able to pick up calls or answer messages, even when they're outside and it's freezing. This is why most moms will probably appreciate a pair of gloves that they can keep on while using their smartphones. These touchscreen gloves start at $15, look quite nice and come in a variety of colors, so you can easily match them with the jacket that your mom usually wears when she's outside. Additionally, the website offers an option called "corporate branding" (which adds a logo on the gloves) that you might be able to take advantage of to further personalize your gift.
Wallet / Smartphone case
Wallet / Smartphone case
I'm not sure if you know this old and possible slightly sexist joke or not, but there's one thing that can be found in every woman's purse: a mess. Whenever her phone starts to ring in her purse, the caller usually gives up by the time she finds it and tries to answer. This is why I think that a wallet that doubles as a smartphone case would make a great gift for moms. On the Michael Kors website, you will find a whole bunch of cool wallets and purses that double as a case for smartphones, iPhones, tablets, etc. There's also a wide range of prices, but to get something decent you will need somewhat between $80 and $150.
Massaging Blanket
Massaging Blanket
Moms rarely get a day off, and even when they do they find some chores left, so it's fair to assume that they're generally dead tired by the time they hit the sack. Since they deserve to be as comfortable as possible, moms (and probably everyone else in this world) would love a blanket that can massage them to sleep. The good news is that today's technology makes such a thing possible, and it's not even incredibly expensive. With just $129 you can buy your mom a massaging blanket that she will surely keep bragging about by next year's winter holidays.
I hope that these ideas helped, and that you all have a merry Christmas together with your families and loved ones. If you're a fan of this holiday, you might also want to check out these fun, Christmas-themed Android apps or look at these awesome online greeting cards.