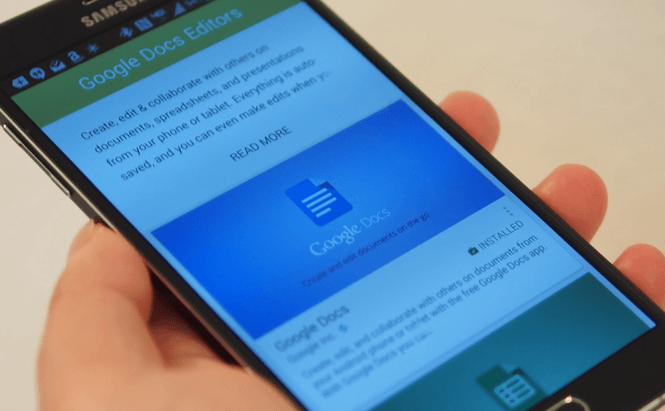 The Google Docs, Slides and Sheets apps just got enhanced
Google has just updated both the Android and the iOS versions of its productivity suite apps and they now offer easier access to the available collection of templates. This means that you will now be to start a project proposal, a letter or a CV with just a simple tap of the button and without having to start from scratch. To access this new functionality, simply press the red floating button and select the Choose Template option from the menu that shows up. This update affects the Google Docs, Google Slides and Google Sheets apps (for both iOS and Android) and is already rolling out as we speak. Moreover, Google Docs also got an additional update which makes things a lot easier for those who get easily distracted. There is now a new feature called Reading Mode which eliminates all the toolbars from the screen, thus helping the user stay focused on the writing.
As far as I'm concerned, I think these new additions are pretty neat, but all they do is put Google's productivity suite on a par with the mobile version of Microsoft Office. To be honest, the competition between the two giants is actually beneficial for their clients, as it means that no matter which side you choose, you won't have to wait long until all the latest features on the market become available. (Google performed a major update to its productivity suite just a few months ago.) Furthermore, if you are an unbiased observer, things can even get funny from time to time, especially when you notice Google's underhanded attempts to swoop some of Microsoft's customers.