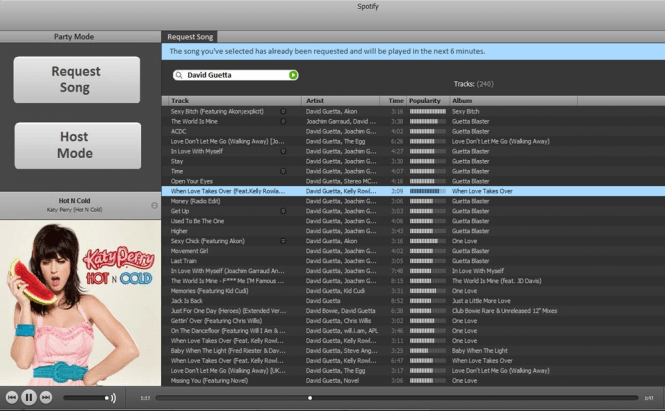 Spotify got a new and awesome Party Mode
Are you planning to host a party, but you're concerned that your music selection won't be liked by the guests? If you're a fan of Spotify, I've got some good news for you: the music streaming service has just launched a new feature called Party Mode, which offers dozens of premade playlists that make a great party soundtrack. At the moment, this new feature is only available on the Android and iOS versions of Spotify, and unfortunately, there's no information about when and if Party Mode will be ported to other platforms as well.
To use Party Mode, all you have to do is to choose one of the many available mixes (Hollywood Party, Hip Hop Takeover, Crowd Pleasers, Diplo & Friends, etc.) and the music will start playing. What's even cooler is that you can then select among three available moods which define the energy level of your playlist. Moreover, whenever you change the mood the song that's playing won't just stop so that the next one can start, but instead will be nicely blended so that the transition is as smooth as possible. Actually, all the tracks have a blend and fade effect, so it will sound like you've hired an actual DJ to take care of the music.
Despite the fact that Spotify seems to get better and better with this new Party Mode and the previously added Running Mode I'm still a bit concerned about the future of the music streaming service. As I've already reported you, Spotify's higher-ups are currently mulling over if they can keep offering free services or not and that decision is bound to have a major impact, one way or the other.