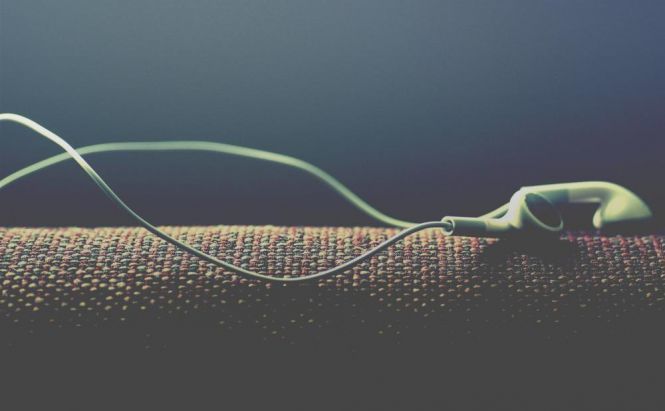 Random Audio-Listening Online
We all have a beloved playlist to choose the right track from, for this or that mood. But it's a party time, for example, you just can't predict musical preferences of all the guests; or you have already learned all your songs by heart. Anyway, there might be a necessity to change your music repertoire. Although the first website that comes to my mind is YouTube with its recommendations, I'm not so addicted to it and prefer something simpler, clearer, and not demanding registration.
Jango
Jango
Of course, you might have thought that the best decision for that purpose is turning the radio on. But after a half-hour listening session to constant irritating ads and D.J.'s monologues, you will clearly understand that's enough. Jango is the way out. It is an online radio that dilutes its all-day-long music stream with only one ad per day. Tempting, huh? Follow this link to plunge into the endless whirlpool of different musical forms and choose a radio station after your own heart.
Grooveshark
Grooveshark
This music service was developed to meet your preferences and open a wide field of forms for you. You can choose between random listening (after selecting the category, like Hip Hop, Jazz, etc.) and finding a particular melody. The website is really user-friendly and helps you make your choice by offering popular songs and broadcasts. You can also register to get musical recommendations based on the songs you choose. The developers launched Android and iOS apps for your convenience as well.
tunein
tunein
I also found one interesting source with a wide list of non-stop online radio stations. As soon as I opened the Music page, I found a lot of musical forms to choose from. Subcategories will suggest you many separate music genres for every mood. The website also offers Sports Radio, News Radio, and Talk Radio (with Travel, Science topics). There are apps for your gadgets as well. Sign in with your Facebook or Google+ account to open additional features or enjoy listening to various radio stations without any extra registration.
Classical Radio Stations
Classical Radio Stations
I hope that classical music amateurs haven't died out, and they also wish to find a nice website to enjoy their favorite melodies. Here is a link that leads to 162 radio stations whose specialty is classical music. Furthermore, you can see different metadata (playlist info) formats to choose from. If you get lost in the variety of choices, there is an option that lets you view how many users listen to this particular radio frequency. The radio stations are multilingual, so there is a chance to compare them and learn something new.
Random House Audio
Random House Audio
Since some people like books more than music, but online audio sources require registration or purchase, I was looking for the best website among them. One of them attracted my attention by its well-structured and clear interface. Its listening library is divided into several categories, like Business, Young listeners, History, etc. All books are on sale, but most of all I liked the fact that you have a chance to listen to 5-minute excerpts from any audiobook to avoid buying a pig in a poke.
For your convenience, the website provides some information about every book on its page. If you don't know what book to choose, there are some categories, like Bestsellers, New Releases, and so on (including the world's famous Harry Potter). The library allows you to download or share the excerpts that are recorded in a role-play manner. The background music and effects add some adventurous atmosphere (when listening to fairy tales, for example). Teachers may use these excerpts for kids quizzes or to train their memory.