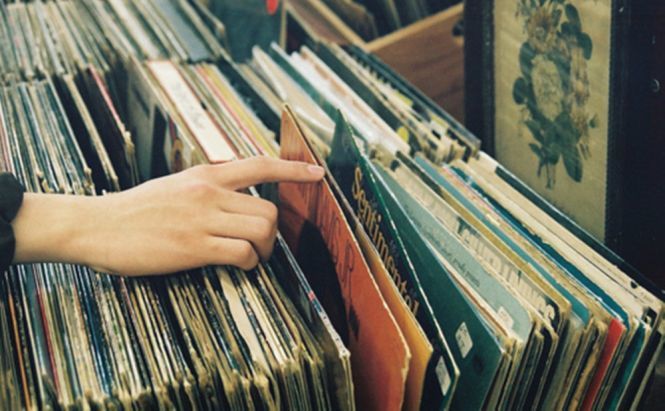 Best Places to Discover New Music
If you got tired of listening to the same tracks over and over again and feel an urgent need to get a new wave of fresh music, then recommendation services will give you a great helping hand. They will help you discover a whole lot of new tunes by providing music suggestions based on your favorites. The music services on the list we've rounded up for you will help you expand your musical collection - each in its own, individual way. Take a closer look and see for yourself.
Last.fm
Last.fm
Most music lovers are familiar with Last.fm. This website uses a special music recommender system based on user's musical taste, which is called Audioscrobbler. Scrobbling helps the service identify what songs you play most, how many times you've listened to a particular artist, and which of your friends share your musical taste. The results are compared to the scrobbles of other Last.fm users and, based on this, the service gives you music recommendations. If you download the Last.fm application to your computer, it will scrobble from your music players including Tunes, Winamp, and Foobar, or you can simply type the names of your favorite artists on Last.fm's website and discover similar artists you might also get fond of.
Soundcloud
SoundCloud
SoundCloud is a very popular online audio distribution platform that allows for uploading, recording, and sharing the sounds its users create. The particular feature that will help you discover new music is the 'explore' option where you can find the trendiest tracks. The feature highlights the music that is most listened to by the community of the service and groups it into genre categories to make search easier. The website also features the 'Recommended tracks' option that you can use to find tunes similar to the current one.
Wonderwheel
Wonderwheel
Wonderwheel is a pretty easy-to-use, but very effective service for discovering new music based on your favorite bands. You simply type in the name of the artist and instantly get four similar ones, as well as their most popular tracks with links to purchase them from the 7digital music store. The interface of Wonderwheel is really cute and functional at the same time, so you should definitely try it out.
Music Map
Music Map
Just like the previous website, Music Map lets you type in the name of your favorite band and than offers suggestions based on it, only in the form of a map. And the closer the names of the artists are, the higher the chance you will like both. The provided map of musicians is quite 'detailed', usually displaying more than forty similar bands if the artist is popular. Music Map is worth a look since it gives you an awesome visual way of discovering similar artists.
Stereomood
Stereomood
Stereomood provides a great way of searching for music according to your current mood. You just type in a word describing the way you feel at the moment, and the music streaming service creates playlists according to it. It offers you suggestions if you find it difficult to characterize your current state, like groovy, lost in thoughts, or winter. Besides mood, Stereomood can create automatic playlists for various occasions and activities.
Thesixtyone
Thesistyone
Thesixtyone is a streaming media website with a large database of independent musicians allowing for downloading of music content. The website is notable for providing a direct way for artists to sell their music to the fans. On thesixtyone, you can just start listening to random songs or use the 'popular' feature to get the music of the most listened to artists on the website.