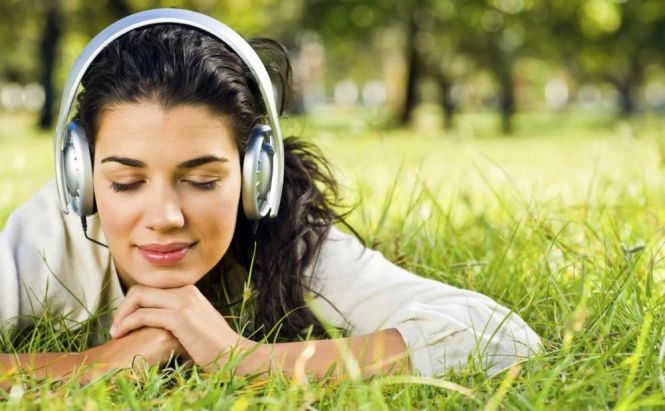 Download Free Music with Your Smartphone
Since your smartphone successfully replaced that old shabby MP3 player given as a present for a long-forgotten Christmas, free music is your thing. You've got Pandora, iHeartRadio or Spotify. Even YouTube tends to offer a rather viable way to enjoy free music. But what if streaming music is not exactly enough for you? What if you'd like to keep some tracks for offline listening as well? We're here to help you out.
Here's the list of the best apps (both for iOS and Android) that will download free music directly to your smart friend, thus ridding you of that file-transferring hassle you got used to. All the apps will get MP3 files from the Internet for free, but before you start downloading always make sure that you have Creative Commons/Copyleft permission.
4shared Music
Platform: Android
Price: Free
This music downloader for Android came from the popular file sharing service 4shared. The app lets you search the service's vast database for your favorite soundtracks by automatically filtering searches to display MP3 files only. The music the app finds can be downloaded directly to your smartphone, or added to a 15 GB 4shared cloud folder that can also be accessed and streamed offline.
The 4shared Music app is perfect for finding free out-of-copyright music of any genre and style, including relatively unknown songs by new upcoming artists. The app is freely available on Google Play and features a pretty old-school interface that would inspire KitKat or Jelly Bean fans.
iDownloader
Platform: iOS
Price: Free
iDownloader is a free iOS application that allows you to grab not only free music from the Internet, but also video files, documents, pictures or ebooks. The app brings numerous sharing and management features with a ZIP/RAR extractor, comprises photo and document viewers, supports audio and video playlists and even comes with a built-in media player. So, if you have a song you want to get to your iPhone, just find it with iDownloader's multi-tab Safari-like browser and press the 'Download' button to activate the app. This is it! Moreover, this comprehensive manager supports background and batch downloads as well as resumption of interrupted processes.
RockMyRun
Platform: Android/iOS
Price: Free
With this intelligent music center, you can explore new running soundtracks that will react to your body movements and adjust the tempo to increase your speed. RockMyRun represents an innovative music downloader for Android and iOS that delivers awesome DJ mixed playlists to match your activity. The app plays music based on your heart rate or footfalls while you're running, keeping track of your workout at that. The whole idea of the app is to provide motivation for users, who enjoy training with music, to run both faster and longer. If you'd rather to keep up with the music, you can set the tempo of a playlist by yourself. The app features a huge database of music of various genres, including Classical and Country.