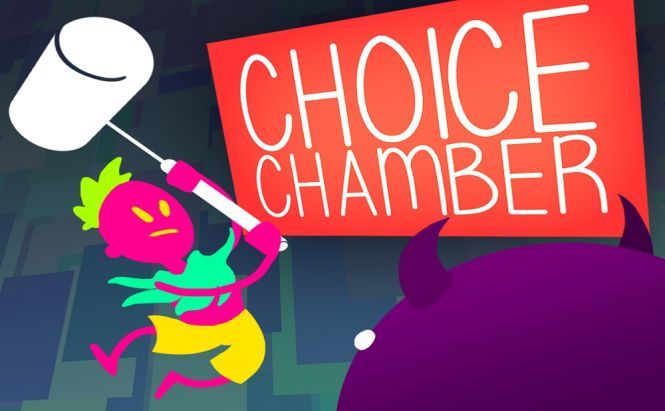 Choice Chamber – the First Twitch Game
How often has it happened to you? You are watching one of your friends streaming a game on Twitch and feel like you'd like to become a part of what is happening on the screen. Recently, the game streaming giant has launched the first game where the audience decides what happens next. Choice Chamber allows viewers to influence the process directly by either helping or distracting the player.
Basically, the game is a simple side-scroller, where a player navigates through a series of randomly generated rooms. What makes Choice Chamber really awesome is that anyone who watches the stream can use one of the options in the chat to help the players by placing a huge sword in their hands, or become the bad guy and spawn a number of monsters that will prevent them from advancing any further. There are much more things to do, of course, and probably even more will be added in the future.
Studio Bean, the developer of the game, also announced a time-limited contest that will last until July 19. There will be four winners: the first person to complete the game, the person who finishes the game fastest, the person who gets to the highest room number,and the person with the most money. Each of them will get two prizes. A personal statue built in the game and a game designed specifically on the winners' request. That's right, if you win, Studio Bean will create a game based on your idea. So if you want to win, you'd better make friends with your viewers on Twitch.
To learn more about the game, visit the official website.