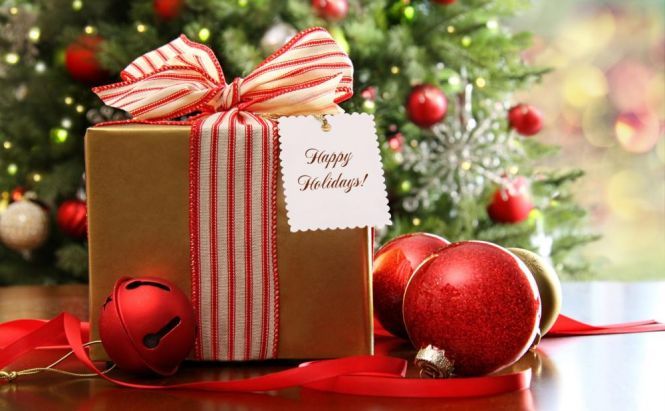 Last-Minute Gift Guide to Save Your Christmas
Well this is it, December 24, and Christmas is right around the corner. If you've already made up your mind on what you're going to gift your beloved ones, then lucky you! But what if the shopping is far from being at hand or (even worse) you're really low on inspiration this time? Don't worry, we're here to save you. In the article, you will find several fantastic last-minute ideas you can leave under the Christmas tree for that someone special in your life, even when that certain someone special is you.
Portable Reserve Charger
Portable Reserve Charger
How often do you find your cell phone dead especially when it's extremely urgent? That's not so bad, if you're not somewhere out and have a charging device at hand … but what if you are? Here'sa handy power solution to help you avoid all that hassle – a portable charger. This pocket-friendly device will refuel your iPhone, iPad, Android tablet or smartphone, etc. wherever you go, so you're only to make sure the juice pack is charged itself. The average price of such little helper is about $45: good value for the money to buy a Christmas present.
Gift Cards
No idea what to get? Let him/her choose whatever they want with a gift card. On the Christmas shopping season, you can find lots of websites and apps offering these ultimate last-minute gift ideas that would be to anyone's liking. An Ebay shopaholic, Playstation avid gamer, or Apple fan – there's enough to go round.
Headphones
Sony PlayStation Wireless Stereo Headset
What could be better than pumping your favorite tunes directly into your ear holes? Yeah, headphones are definitely going to be one of the hottest gifts this Christmas season. There are, at any rate, billions choices for any taste and budget. Sony PlayStation Wireless Stereo Headset, SoundSport™ in-ear headphones, Sony MDR-EX650APT, or AKG K451 - stylish in-ears or punchy over-ear designs, the choice is up to you.
Media Streamer
With the expanding sources of online content and cheaper stick versions of movie streaming boxes, this kind of players would be a great holiday gift. Roku Streaming Stick or Google Chromecast, for instance, both cost under $50 and would suit every personality for binge-watching over the holidays and these cold, dark winter days.
Touch-Screen Gloves
With Christmas, inevitably come winter and its chilling temperature, still it doesn't matter that you have to choose between your touch-screen device or warm fingers. All you need for both keeping out the chill and handling your phone is a pair of gloves, not ordinary ones, of course. Here are special touch-screen gloves that have capacitive elements sewn in allowing you to text, make calls, or take photos in wintery weather with ease. Pretty reasonably priced (about $20) anda nice gift.
Wireless Game Controller
Xbox-360 Wireless Controller.
If your special one belongs to the world of video games, this gift should really please him/her. It doesn't amount too much whether the person you're buying for has a video game console with default controllers or not, a new wireless one wouldn't go amiss. Otherwise, how do you expect to play couch co-op with a friend?
GPS Watch
Looking for a gift for a morning runner? Then a GPS watch will fit the bill. The device offers a benefit of having real-time stats to keep an eye on while running, which is to improve the user's performance. Distance recording, pace indicator, calories burned information, and even built in heart rate monitors – isn't it a perfect gift? Still, there's a slight hitch: the average price for a GPS watch is $200 and higher.