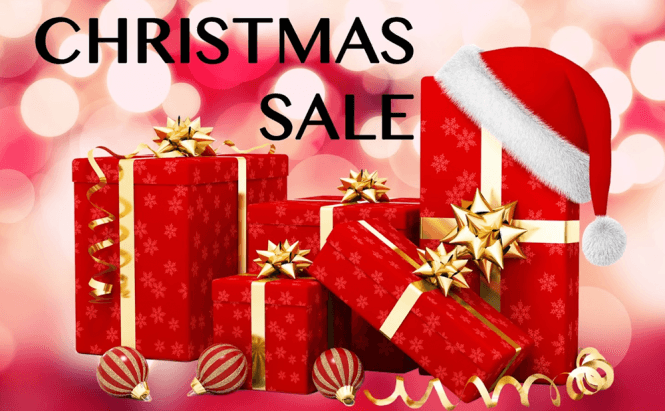 Best Christmas Offers for Software And Games
The holiday season is a very special time of the year. Not only do families come together to celebrate Christmas, Hanukkah and other traditions, but it's also a time when you give and receive lots of gifts. Furthermore, to spread the holiday spirit, most stores offer discounts on their products, and online shops are no different. Here you will find some really interesting Christmas discounts on must-have software and games.
AVG
AVG
AVG Antivirus 2015 and AVG Internet Security 2015 are both on sale this Christmas, with a 20% discount that might interest you. If you are not familiar with the brand, AVG is a renowned company which develops a family of antivirus and online security products for various platforms, such as Windows, Mac, Linux, iOS, Windows Phone, Android, etc. The company also maintains a free version of its antivirus software, but if you want the real deal when it comes to protection, their shareware products are far better that the trials. In case you are interested to see their offer, click here.
Norton Security
Norton Security
Symantec is another popular antivirus developer that brings you a special deal for this holiday season. This Christmas, its Norton Security product will cost you $30 less, which is quite a significant percentage from the original $80 price. Symantec's antivirus software is highly acclaimed in the PC world as their products have won multiple awards from websites and news magazines that focus on IT. Norton Security protects you from all kinds of malware, keeps you safe from suspicious websites, helps you locate your lost laptops or tablets, etc. For more details on this deal click here.
Bitdefender Family Pack 2015
BitDefender Family Pack
This Christmas, Bitdefender Family Pack 2015 decided to offer its customers no less than a 50% discount. Bitdefender Family Pack 2015 is another prize-winning product that can keep you safe from malware and Internet threats. Furthermore, the program can help you retrieve your lost or stolen devices, keeps you safe while you're online shopping or performing other banking operations and has a small impact on your computer's performance and battery consumption. For more information about this discount click on this link.
CrashPlan
CrashPlan
If you remember, we talked about CrashPlan in the cloud backup service article as it was the product that we ranked number one. Now, the service offers a 20% discount on any subscription that you make for the entirety of the holiday season. This tool is capable of automatically synchronizing the data you've selected for backup as soon as you step away from your PC, so it will constantly keep your files update while also not getting in your way. To check out this offer, you need to visit this link.
CyberLink
PowerDVD
Cyberlink is a well-known company that develops a family of tools designed for video editing, image editing and media playing. In the traditional Christmas spirit, many of their products are for sale offering huge discounts, but the highlights have to be PowerDVD 14 Ultra (media player) and PowerDirector 13 (video editor), which now go for 75% less than the original price tag. To check out the offer and see what else they have for sale, click on this link.
Nero
Nero
Since the product has been on the market for many, many years now, I'm pretty sure you already know that Nero is one of the best CD/DVD burning tools that you can get your hands on. What you may not know, however, is that its developers have decided to offer you a €10 discount for the Nero 2015 Platinum and Classic editions. Besides the functionality that you are already familiar with, the 2015 offers a lot of new features including the ability to stream videos on Android and iOS devices or the Nero AirBurn capability which let you burn files directly from your Android and iOS gadgets. If you're interested in this deal, click here for more details.
Digiarty Software
WinX DVD Ripper
Since I've told you about discounts on tools for burning DVDs, I have to also tell you about offers on DVD rippers. Digiarty Software is a company that develops DVD ripping and video conversion tools for Windows as well as for Mac. This holiday season, the company offers its customers significant discounts on several products and packages. To find out more about each offer and the capabilities of their software, click on this link.
Steam
Steam Sale
It wouldn't really be Christmas without Steam's winter holidays discounts now, would it? The problem with Valve's offer is that it's incredibly addictive, and new games are added every 12 hours so you may end up spending more than you originally intended. However, if there's a title that you always wanted to play but never let yourself buy it, now might be one of the best times to do so. The collection of games on sale includes Telltale's Games of Thrones, Payday 2, Goat Simulator, Bioshock Infinite, etc. The discounts vary from game to game, so if you're interested - click here to see all the titles and their prices.
PlayStation Store
PlayStation Store
Though it breaks the pattern of the article a bit, I couldn't forget about the gamers who enjoy playing on consoles rather than on PCs. And it seems that the PlayStation Store hasn't forgotten about them either as it provides a long list of Christmas discounts that contains titles like GTA V, Alien Isolation, Battlefield 14, Pro Evolution Soccer 2015, etc. If you want to see the whole list, click on this link, but that may be dangerous since you may no longer want to go out or spend time with your loved ones.
Merry Christmas, everyone!