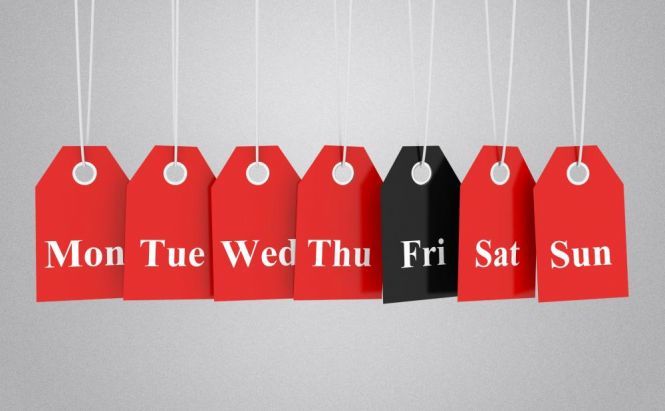 Black Friday 2015: best mobile apps to save money
As we're now less than a fortnight away from Thanksgiving, it's the perfect time to set about the ultimate shopping holiday of the year. While the most determined deal-seekers are already sniffing out the best sales around, others may get flustered with all that Black Friday chaos of ads and offers on the market. Luckily, if you have an Android or iOS device, you definitely won't stay unarmed for the annual money spending sensation. Here is our list of applications to help you prepare yourself to get a jump on the most alluring Black Friday deals. With loading them up to your smartphone, you'll easily keep track of sales and offers, set alerts on the stuff you wish to come with big discounts, compare prices, and so on.
Walmart App
Designed to guide you through various tasks like budgeting and catching savings, the Walmart App now comes with specially improved features for the 2015 Black Friday season. Thus, with the updated big-box store's application, you will regularly get Walmart's featured values and item reviews, customer ratings as well as instant notifications about special offers and events. To simplify both gifting and holiday shopping for its users, the Walmart App also offers a new Wish Lists feature that lets customers scan an item they want to get and put it on their wish lists right in the store. What's more convenient, in case you have no idea what to buy for your friends or family, just access their lists and don't puzzle your brains over it.
ShopSavvy
ShopSavvy is one of the first featured applications that scans product barcodes to find both local and online stores where you can buy those items at the best price. The whole process is pretty straightforward: you just press the 'Scan' button within the app and capture the code (QR, EAN or UPC) to get detailed product information. With it, depending on what you're scanning, you will be able to compare prices, find out if the item is in stock, and even purchase it without leaving the app. Actually, to use the ShopSavvy application you won't have to create any account unless you want to keep track of your payment activity and items you have scanned.
Flipp
This essential flyers application will help you discover all available deals on stuff you usually buy at the stores in your area. Just enter your zip code or let the app know your location, and Flipp will let you access weekly offers and sale flyers to pull up store circulars and physical paper ads. To narrow the search results, you can indicate the stores you're most interested in, and the Flipp app will deliver every deal to your phone in a neat, organized interface. Not to miss a thing while shopping, you can favorite or save items to your clipping area as well as apply the innovative discount filter to collect the hottest sales with a simple slide.
Black Friday 2015 (DealNews)
From clothing to kitchen accessories, the Black Friday 2015 application by DealNews covers all deals you can come across during this special holiday for shopaholics. Gathering the fullest information on sales, DealNews works with thousands of websites and retailers, allows you to create lists of favorites, and provides the ability to set an alert as soon as a new price is issued.
Zoomingo
Like DealNews, Zoomingo is a discovery application that will rid you of the need to explore and rely on each major retailer's website to play the annual money-making game. Zoomingo lists all available discounts and coupons on any stuff you're looking for at local stores and retail establishments. Once you've made up your mind what and where to purchase, be sure to post and rate deals when you're at the mall - the Zoomingo app will grant you with reward points which can then be redeem for gift cards.