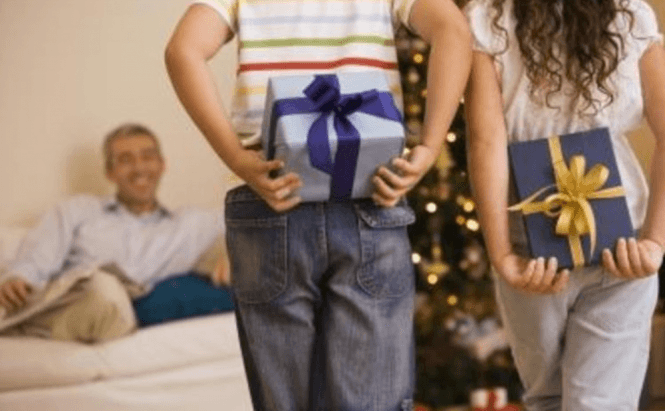 Cool Christmas gifts for tech-savvy dads
Dads are usually tech-savvy enough to enjoy a nerdy Christmas present. Whether your dad likes playing a video game every once in a while, enjoys having high-tech stuff or is just a regular dad with regular dad needs, here are some great ideas for what you could get him this Christmas. As you may have gotten used to by now, none of the items on this list are very expensive, so you should be able to afford them without having to make too many financial sacrifices.
Sega Megadrive
Sega Megadrive
If your dad is around 40 or younger, then he surely remembers the good-old console games with fondness and a bit of nostalgia. If you buy him a Sega Megadrive, you can make him feel young again, as this console will allow him to play all those classical games from the 80s and 90s. Sega Megadrive costs around $60 USD on the website I've shown you, but it comes with 80 classical games, so I think it's quite a bargain. In case you're looking for something a little bit cheaper you can search for the product on eBay where prices start with $40.
8 GB USB Cufflinks
USB Cufflinks
Maybe your dad wants to be just a little bit like James Bond? Even though he probably won't instantly transform into a British Secret Service agent, these 8 GB USB Cufflinks will make him feel like a true spy with some really cool gadgets at his disposal. The cufflinks look pretty stylish and only cost about $20. Furthermore, all goofing aside, they might also prove to be very handy for presentations or other dad-like purposes.
iCade Jr.
iCade
Is your dad constantly telling you how awesome those arcade games were back in the day? If he also has an iPhone or an iPad Touch, then iCade Jr might be the best gift he's ever received. The way this works is pretty simple: you place your iPhone into the iCade Jr. and then play a lot of available games using the buttons of the arcade-like support. Additionally, iCade has been developed for unlimited use, so it offers you all the space you need to charge your phone while comfortably playing the arcade.
iRIStag Wireless Device Finder
iRIStag Wireless Device Finder
Does your dad constantly misplace his car or home keys? How abut other items? If the answer is yes, then you should take a look at the iRIStag Multinational Smart Tag. This little tag can be placed or attached on any item that he constantly misplaces, and whenever he moves too far away from it, the tag will emit audio and visual alerts. This device works with both iOS and Android devices, so compatibility shouldn't be an issue. It's also a great way for keeping track of little kids. The tag comes in four color options (Green, Silver, White or Pink) and costs somewhere around $30.
Wahl All-in-One Trimmer
Wahl All-in-One Trimmer
If nothing I've showed you so far seems like a good idea, then you can't miss with the Wahl All-in-One Trimmer. Your dad is male after all, so he surely needs a way to deal with his facial hair. This $21 USD rechargeable grooming kit comes with three interchangeable heads, four trimmer guide combs, a special comb for beards and mustaches as well a cleaning brush. Another really cool thing about this trimmer is that it has self-sharping high-carbon steel blades, so it will last for a long while.
Automatic Smart Driving Assistant
Automatic Smart Driving Assistant
Last on our list is the most expensive item so far, but also the one that will be the favorite in case your dad drives a car that's been made in the last 17 years. This Automatic Smart Driving Assistant needs to be plugged into the car's standard diagnostic port (OBD-II). It then transmits a bunch of useful data to its corresponding app. The device can automatically diagnose and explain the cause of any engine light that appears on the dashboard, offers real-time feedback to help save gas, helps locate the car when it's parked or towed and puts the phone in a "do not disturb" state while driving. Furthermore, the Driving Assistant works with almost any iOS or Android smartphone and even provides support for a number of smartwatches including Apple Watch or the Pebble Classic. Lastly, if you're ever in a serious crash, the driving assistant will send a distress message to the device's staff who will call to see how you're doing, inform the authorities and talk to your family. In case you were wondering, the device is now on sale and costs $80 while its full price is $100.
Now that you know what to get your dad for Christmas, why not check out these great present suggestions for your mom? If you want to spread the holidays spirit even further, you can also take a look at these awesome online greeting cards.