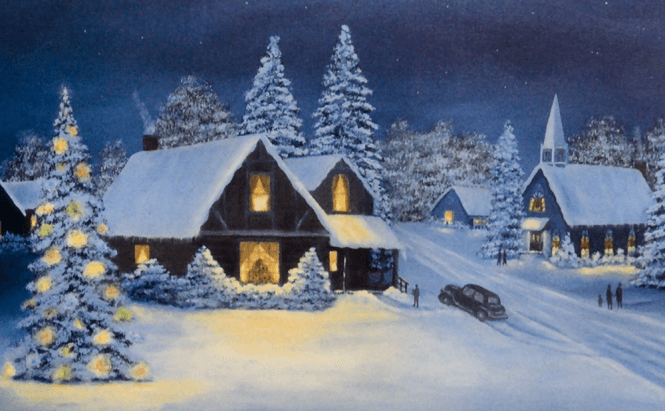 Spread The Holiday Spirit With The Best Online Greeting Cards
The winter holidays are all about being close to your family and friends. However, there are some people that you care about who live too far away for you to visit and bring them gifts. If a phone call isn't enough, then maybe an electronic greeting card is exactly what you need to spread the holiday spirit. Here are some of the best websites for sending seasonal e-cards to your loved ones.
Blue Mountain
Blue Mountain
One of my favorite websites when it comes to e-cards, Blue Mountain has been on the market for a long time. Though the website has a comprehensive database with greeting cards appropriate for almost every event that you can think of, you're probably just interested in the winter holidays ones, so we will talk about them. Blue Mountain offers a broad selection of subcategories such as religious cards, talking cards, musical cards, funny cards, etc. Most of these allow you to customize the message (even the "talking" ones) so you are sure to come up with a result that your close ones will enjoy. Moreover, you can also schedule the delivery of a card for a later date, which is a really cool feature. The best news is that you won't have to pay for their services as it is all free.
Ojolie
Ojolie
Ojolie is a very interesting e-card website due to its content. The greeting cards are artistic and classy while also managing to maintain that holiday warmth that everyone likes to feel. To send cards from this website you will need to sign up and pay a $12 / year subscription, but you can preview the entire content for free. As far as I'm concerned, even if you are reluctant about paid services, Ojolie is still worth checking out, as I've rarely seen something more beautiful.
Hallmark
Hallmark
It wouldn't really be Christmas or New Year without a mention about Hallmark now, would it? If you are familiar with the brand, then you already know what to expect from their holiday season electronic greeting cards. The website offers an impressive selection of cards for a wide array of events including holidays from many religions across the globe, so you won't have any trouble being "politically correct". The e-cards look wonderful and the music that comes along with them is also pretty good. All you have to do is find the perfect card for your loved one and send it via e-mail or Facebook.
Rattlebox
Rattlebox
Rattlebox brings a different approach to the entire e-card market by including video footage in their products. Most other websites offer animations and even fragments from cartoons, but this website adds short motive sequences that perfectly fit in with the message that the respective card aims to send. What I really like is that all their cards have an "authentic antique" feel which is hard to come by. If you don't really get what I mean, just head over to the website and you will see for yourself. Signing up on the website is free so you shouldn't have any problem in sending the e-cards that you like to their recipients.
Groupcard
Groupcard
Groupcard is an e-card site that offers something different as it allows you to address a greeting card to someone from an entire collective. Basically, you have to select a card and then send it by email to the other people who need to sign it before reaching its actual destination. In my opinion, the cards itself aren't all that special, but that doesn't mean that they are bad in any way. The good news is that if emails aren't really your thing, you can also post the greeting on the recipient's Facebook wall.
Card Karma
Card Karma
Card Karma is an interesting website that lets you create and customize your own e-cards. You can choose to include images from Flickr, footage from YouTube videos and even add themes to make your card as personal as possible. Of course you also have the option of choosing one of the many already existing greeting cards, customizing its message and just sending them to the ones that you care about.
Fleeting Greeting
Fleeting Greeting
Fleeting Greeting brings you holiday e-cards with a design that is different from what I've seen on any other site. Even though their greeting card selection isn't that comprehensive, you have to give the website some points for its originality. Though they aren't exactly my cup of tea, these cards seem to be very trendy and a lot of my friends like them a lot. What's really nice is that this website is 100% free so you won't have to worry about paying no matter which e-card you choose to customize and send.