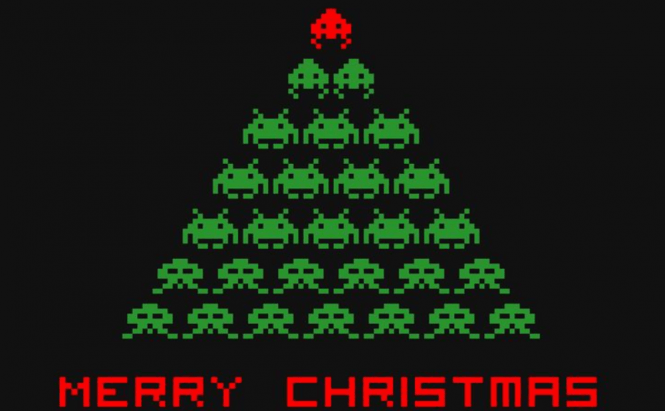 Best Christmas tree decorations for proud nerds
Probably the most important Christmas tradition (beside the gift-receiving part) is decorating the Christmas tree. What's really cool is that when it comes to the decorations themselves you don't necessarily have to stick to the classics that everyone uses. With a little bit of imagination you can make your tree say more about you as a person. If you're ready to release your inner geek and proudly display it in your Christmas tree, here are some awesome decorations that you can try out.
Periodic Table Pun
Periodic Table Ornament
What better way to show someone how much of a geeky person you are then by making a clever pun with symbols that you can find in the Periodic table (even if you misspell it a little). This awesome Chemistry Christmas ornament cleverly spells "holidy", but if you don't like it, there are many similar products (even on the same website) which spell other words you generally hear around Christmas such as "Ho Ho Ho".
Circuit board Tree
Circuit board Tree
To be perfectly honest, I'm not sure that this one should be placed in the actual tree (as it will be a bit camouflaged), but you can place it nearby or on a door or a wall and make your home feel like it's in a Christmas carol. As I'm sure you've already guessed, the Circuit board tree is an ornament designed to look like it had been made from a circuit board. It even comes with led lights to further enhance the Christmasy vibe in your house.
Lightsabers
Lightsaber ornament
Since the new Star-Wars movie is just rolling out and the hype is at an all-time-high, I'm trying to keep things in check and not include too many Force-related stuff in this list. However, once I've seen these awesome lightsaber ornaments that you can hang in your Christmas tree, there was no way I wasn't sharing them with you. If you're a fan of the movie, you don't need to worry: buying these ornaments won't provoke a disturbance in the Force, as there are three dark-side and three light-side sabers, so the balance will be maintained.
Alien on a globe
Alien on Glass Christmas Ornament
Is Christmas too peaceful and calm for your tastes? Hang this menacing Alien on a globe decoration on your Christmas tree to remind everyone how important it is to have someone who knows how to fight aliens and zombies in their lives. Furthermore, maybe it will even attract a little predator to the globe next to it?
Superman emblem ornament
Superman Quilted Folded Fabric Ornament
In case you don't like having an ordinary Christmas tree, you need a super tree. What's the best way to do that? Hang a Superman emblem globe in it. Your tree won't become the strongest one on the planet or gain flying abilities, but it will be super-cool. Just make sure you don't have any Kryptonite nearby.
Mining Ore-naments
Mining Ore-naments
Is World of Warcraft the best thing ever? Did you spend hundreds (thousands) of hours in the Warcraft universe? Make your tree proudly display your favorite game with these awesome Mining Ore-naments. This decoration can be acquired as a single unit or as set containing the Trifecta (Titanium, Saronite and Cobalt). Also, the name is pretty cool.
8-Bit Pixels Globes
8-Bit Pixels Globes
In case you feel like this 3D real world we're living in is missing some good old-fashioned 8-bit graphics, you should hang these 8-Bit Pixels Globes on your tree. To be perfectly honest, the optical illusion is pretty cool, so if I would have enough money, I would decorate my entire tree only with these globes to completely confuse all my Christmas guests.
Pi Ornament
Pi Ornament
What's the ultimate geek symbol in the entire world? The answer is as simple as it is infinite: the Pi symbol. So, if you want to prove to anyone that you're the real-deal, you must have a Pi symbol ornament hanging on your Christmas tree. To further enhance the Pi enigma, in case you order three of these, you will also receive a mysterious gift.
Death Star globe
Death Star globe
I know I promised that I would keep Star Wars-related content in check, but can you really judge me after seeing how awesome this Death Star globe look like? However, unlike every other item on the list, this one isn't purchasable (at least, I haven't found a place that sells it yet), so you will have to prove that you are the ultimate geek and make one for yourself. If you spend a bit of time on Google, I'm sure that you will find instructions on how you can create your own.
Now that you've seen these really cool ornaments that can make your tree look more fun and geeky, I should also warn you that the items listed aren't that cheap, so if you want a nerdy Christmas, you will need to have deep pockets. In case you're interested in some ideas for last-minute Christmas gifts, here are the best gifts for moms, several presents for tech-savvy dads and a list with Christmas gifts for those on a tight budget.