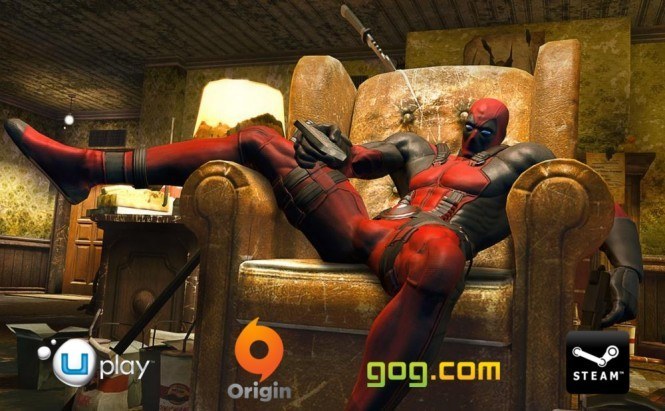 The Mighty Four: Modern Game Stores
The age of CD and DVD disks rushed by almost unnoticed. The plastic "plates" have almost become a mark of the past. They have been displaced by online stores: Steam, Origin, Uplay, GOG, and some other, each of which has its history and something to offer. The services allow you to buy the legal content for yourself or someone else without leaving your home. This way of shopping is extremely convenient.
Steam
Steam Store Interface
Steam is a Valve Corporation creation, developed twelve yeas ago. First, it distributed games only, later it became to include non-gaming content too. It works also as a cloud service – allowing for your game progress export to Steam server before PC system reinstall, or example. You can freely exchange written messages with friends, or enjoy a voice chat within a game.
Once you buy software it is permanently linked to your account. These peculiarities form both the strong and weak points of the service. Thus, if the Steam system breaks down users are likely to lose access to the bought content.
Steam works on Windows, Mac OS, Android, iOS, and Linux, allowing you to get games from various developers. The library counts over 3000 games, periodically there are bundle sales and discounts.
Origin
Origin Store Client Window
Origin is a product of Electronic Arts. It is 3 years younger than Steam, being launched in 2005. In those days it was called EA Downloader. Over the years it has undergone several name changes. We know it as Origin since the Summer of 2011. This distribution platform has profile management, friend list communication tools, TV streaming, game library sharing, and social networks (Facebook, Xbox Live, and come more) integrated in it.
Origin was suspected of monitoring users' PC activity and highly criticized for account suspension or deletion. If a user has been inactive for 24 months his or her account was to be canceled with all the games, exception was made for premiums.
The major inconvenience of the service lies in the limited number of available games, which are hard to have price discounts ever.
Uplay
Uplay Account Log-in Window
Ubisoft, another well-known game company, has also created its own digital distribution service – Uplay. It supports about 8 different platforms, including PlayStation, iOS and OnLive. It was initially created as an in-game reward system.
You can establish connection with other players, earn achievements and Uplay points, which can be spent on game-related rewards independent of the game they were gained in.
The length of the game list seems to be somewhere in between Steam and Origin ones. Here you can buy such legendary games like Far Cry, Splinter Cell series, Assassin's Creed.
It is important to mention, that Steam, Origin, and Uplay provide digital rights managements system making your personal game purchase bound to your account and often asking for the game-store client to be active. In some cases this makes playing offline almost impossible, or available only after some particular manipulations.
GOG
GOG.com Download Client is Pretty Simple
GOG.com, formerly known as Good Old Games, is a game sale and distribution service under the GOG Ltd supervision. It allows you to access "classic" video games for Windows and Mac OS through the DRM-free platform. This is a pretty young distributer, where old games can be found for a quite nominal price.
There are two ways to download games: with or without a downloader. The content is not account bound. Many of the old games are packed with additional content, like soundtracks, and can be accompanied by Open Source emulation software – to guarantee compatibility with the latest OS.
GOG has deals with a number of publishers, including Ubisoft, Electronic Arts, Activision. Thus, the game library is pretty rich, being widened several times a week. GOG does not provide any community features at all: you can buy a "dinosaur", but can't tell your friends about it through the service.
Summing up, keeping in mind all advantages of the digital era and modern network technologies, I can't but mention the main weak point of these shops: they are worth nothing without an Internet connection. Even though they provide vast game libraries, granting equal access to old-school games and the most recent editions, most of them are network connection-dependent. This is where CDs and DVDs win the race.