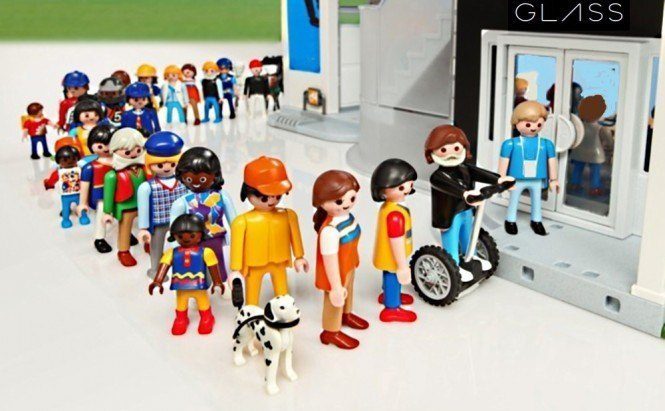 The Only Day To Buy Google Glass
Google has recently made some further steps towards the wider distribution of the Google Glass technology. In March it was announced that the company had established partnership with the world's biggest eyewear manufacturer, Luxottica, and yesterday, on 15 April only, Glass headsets could be sold to customers in the US.
Considering the fact that gadgets were on sale for their usual price of $1500 and only for US residents of at least 18 years old, it becomes clear that Google has just made another trial to expand their team and bring new explorers into the program. As it is known, only a few thousand people have Glass now. This is a group of consumers and developers who are involved into the hardware testing process. Becoming a part of the explorers' team doesn't seem to be an easy task due to some limits, such as a small number of devices and a high price, even though the cost of $1500 is not actually for the device, but for the program where members of the team help Google continue developing and refining the product. Occasionally, there may be some problems with the given device, so that the cost already includes a possibility of its replacement, of course only due to some hardware bugs and flaws, but not because of any misuse or accident damage of the unit. Let us reassure everyone complaining about the high price of the Google headset: it is only for the development kit and it is surely intended to limit the number of people testing the public beta version. We are all eagerly awaiting the possible company's biggest launch of gadgets with hopefully a more affordable price point.
On a side note, analysts criticize Google Glass for lacking style and they agree that to conquer the world market, Google needs to make headsets more fashionable. Thus, this new deal with Luxottica means 'a start of a new chapter' in the Glass design, according to Google. Luxottica is the company that produces stylish Ray-Ban and Oakley sunglasses. Google is going to use the Glass technology in both brands.
'We believe it is high time to combine the unique expertise, deep knowledge and quality of our group with the cutting edge technology expertise of Google and give birth to a new generation of revolutionary devices,' said Andrea Guerra, the chief executive of Luxottica Group. The cooperation between two giants on the market will merge high-tech developers with fashion designers and it should allow to create 'innovative iconic wearable devices'.
As it is known, the Luxottica company has good experience in building, distributing and selling great products that are very appreciated by customers all over the world. That's why we should hopefully expect to see even more Glass style choices on the market in the foreseeable future.
In the meantime, we can only imagine how Google Glass will look like when they finally take their place on store shelves alongside other glasses or technical innovative devices.