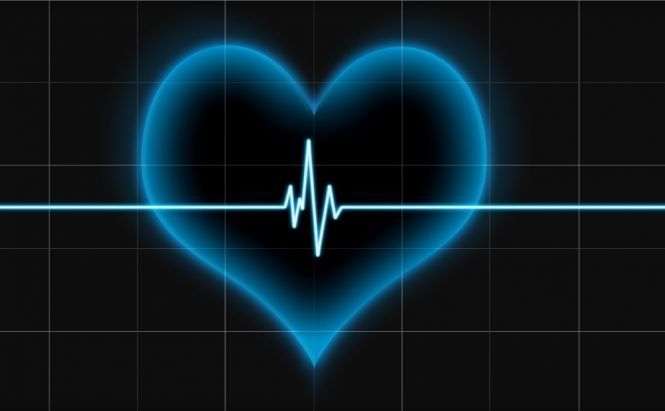 What Is Your Pulse Today
Taking care of your health is inextricably linked with the control of your organism conditions and an attention to such measurements as your heart rate and blood pressure. You can periodically visit your doctor, make medical surveys in order to keep track of the very first symptoms of any diseases in time. Anyway, modern technologies bring many new opportunities to track and improve your personal health metrics. Blood pressure monitors, fitness devices, glucometers can now be synchronized with smartphones via Bluetooth and WiFi connections. So you can easily take measures and get accurate results in a few seconds. Besides that, some innovative sensors are now embedded into our smartphones. An advantage is that these features can be used on the go, mostly by means of the apps developed for data analyzing. Keep reading to learn more about all possibilities for the healthier lifestyle.
iHealth Devices and App
iHealth MyVitals allows building your personal dashboard where you can set goals, track your progress, monitor your activity, follow the right diet, etc. It can receive data from the blood pressure monitors and body analysis scales. The app provides rich information about your health trends. Various graphics, a history of measures, body composition details are only few benefits of this app.iHealth Labs presents a new product line of monitoring devices. Be it a pulse oximeter, a glucometer, or an activity monitor, they all are easy to use in managing users' health.
There are three mobile apps that can be obtained with the particular products.
iHealth Gluco-Smart lets you monitor your glucose level with your mobile device. Test results are collected from the glucometers via the Bluetooth connection. Besides reading the data, you can automatically record them into a digital logbook and upload to a secure cloud service available for free.
iHealth SpO2 gathers data from the wireless pulse oximeter that measures blood oxygen saturation (SpO2), perfusion index, and pulse rate (BPM). With this app, users can create custom SpO2 reports, view trends and keep history of the recordings, as well as share results with other users.
Cardiio App
Cardiio brings another way to track your heart rate with the help of your iPhone camera. With each heart bit, blood is pumped into your face. The more blood volume is, the more light can be absorbed. Thus, app measures the amount of light that can be reflected off your face. This is invisible to human eyes, but it can be detected with a camera.
When you launch the app, it shows a virtual stethoscope and gives you some instructions on how close you should hold the phone to your face in order to display the transparent image of yourself in the "reflection" part of the stethoscope. All you need is a well-lit room and a steady hand to hold your iPhone while the app is measuring your heart rate. The whole process may take from 5 to 30 seconds.
What's more, the program provides you with some useful and interesting information about your cardiac health. Firstly, it gives you 7- and 30-day average numbers of your measurements. Secondly, the app allows comparing your heart rate with the one of an average person and correlates your data with your fitness level. Based on your stats, it even shows your potential life expectancy in comparison with some animals, for example with a sheep.
S Health App
A tendency to build in heart rate monitors into devices (like our smartphones or watches) is a step towards making technologies more available for customers. For example, it has been added to the Samsung Galaxy S5 presented on the Mobile World Conference this year. All you need to make some measures is put your finger on the sensor below the camera. It will glow red when trying to read your pulse in about 10 seconds, and then you will be able to see the results on your screen. What's more, all data will be gathered by the preinstalled S Health 3.0 app which is intended to help you manage your health and well-being by capturing and tracking health-related information and metrics. The app includes a fitness tracker with a pedometer, a diet planner with a calorie counter, an exercise mate to track your activities, a food tracker, a walking mate, and a weight tracker. To sum up, it can be considered as a powerful program for your personal health management.
Zensorium Tinke
The Zensorium Tinke device is capable of measuring not only heart rate, but also oxygen saturation level, respiratory rate, and stress levels. This is a small device that you can take anywhere. It is just 1.6 x 1.25 x 0.3 inches and weighs 0.38 ounces. The gadget comes in a soft-touch rubber and has a simplistic design. All is needed to make it work is your finger touch, and the device will complete its task in about a minute. Then you can plug it into your iPhone or Android phone and store your data with the help of the Tinke app if you want to monitor your progress. All results are saved and trended into a graph with the Vita and Zen indexes. Vita is your personal fitness score created by analyzing your collected data. Thus, you can learn your fitness level. Zen shows your relaxation level. The data can be generated upon completion of your 60-second breathing exercise.
Polar Watch and Polar Flow App
Finally, have a look at the recently released Polar V800 sport watch with a built-in heart rate and blood pressure sensors. The device is able to make measurements in different conditions: when you are running, cycling, or even swimming as the device is waterproof. Based on the user activity, it also can calculate how much time its owner needs to rest between workouts. In addition, the watch can transmit data to your smartphone or store it on its memory card. The stats can be analyzed by the Polar Flow app.
Whatever solution you prefer, just bear in mind that these devices are not intended to diagnose or treat for diseases. If you are concerned about some suspicious symptoms, do not put off a visit to your doctor.