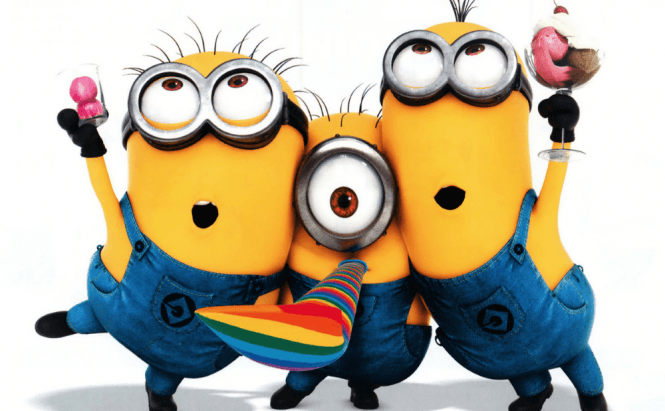 Some Top Games 2014 for Your Entertainment
Sometimes we are very tired of our daily routine and we may feel a deep yearning for something easy and cheerful to entertain ourselves for a while. Obviously, many of us are so hooked on our smartphones and tablets that can not imagine another activity to have a break such as tapping fingers on the screen or shaking the device in order to make some fun. That's why the entertainment market is fulfilled with a huge amount of new games and apps that are at our disposal. Let's have a look at some of the most popular this summer games
Subway Surfers
Subway Surfers is a colorful funny game for all ages. You play for Jake, a teenager who illegally paints trains with spray and needs to escape from a grumpy Inspector and his dog.
So dash through the subway as fast as you can and just be careful of such obstacles as ongoing trains. Don't panic, parents, because no blood or gore is shown. Several unfortunate encounters with vehicles may result in arresting your character by the police. Performing lightning stunts, you should not forget to collect a huge amount of coins: this will allow you to customize your surfer with some cool outfits.
Minion Rush
Unlike the Subway Surfers, Minion Rush game based on the 'Despicable Me' movie brings much more various features that won't allow you to get bored. Playing as a negligible minion, you will take part in some hilarious competitions against other minions, the servants of the powerful Gru, the boss. You will have to jump, fly, pass over lots of ridiculous obstacles, make a fool out of other characters, and even to become a real toady to the thief in order to be awarded the ''Best Minion of the Year'' nomination. Walk through such places as Gru's laboratory and house, and El Macho's secret hideout. Collect bananas, equip your minion with various funny things, fly on the Gru's rocket, and enjoy HD graphics, as well as unique humor from the popular cartoon.
Angry Birds Epic
If you are a fan of the Angry Birds games, you will be amazed by this new Epic release full of adventures where you have to lead your team into a battle against bad piggies, which are the aborigines on a fantasy Piggy Island with romantic mountains and caves, jungle, tropical beaches. Take part in the turn-based battles, win prizes and upgrade your conqueror hero buying such 'epic' weapons as stick with a sponge or a frying pan. Dress birds into funny costume items like a prickly cactus hat, for example, then enter a new level and tap to attack.
Asphalt 8
For all who are keen on racing games, Asphalt 8 offers breathtaking experience in its new release. In comparison to its previous release, Asphalt7, it boasts some graphics and physics upgrades that will give players an impression of more real vehicles control.
What's more, the rounds are not too long, so you won't get bored. To get upgrades, you should purchase some premium options paying your score points instead of real money. Also remember that you can paint your car for free each time you want. Awesome! Just be careful on the roads!
Find the Cat
For fans of more peaceful activities, Find the Cat brings a game where your goal is to find the hidden cats in the pictures. No matter if you are a cat lover or not, you will be amazed by many unique images where these fluffy creatures are so nicely camouflaged with the background. Having played the game for a while, you may imagine that cats are all around: they can be hidden in your toys, or behind the curtain. Even the Cheshire Cat may be found... I have to stop now in order not to tell you all the secrets and not to cheat your gameplay. Finally, touch the screen where you think the cat is hidden, and you might be awarded a festive 'Meow' confirming that you are succeed to complete the level.
Smash Hit
Take a surrealistic journey with Smash Hit, a game which breaks physics destruction records and lets you get involved in a futuristic world of another dimension. Your iron balls will be continually falling through the colorful glass obstacles that you'll have to break up into smaller pieces. This adventure will require your concentration, as well as an ability to correctly count time in order to proceed. The gameplay provides 50 different rooms with 11 unique graphic styles. Each level has its own music and audio effects. Relax and feel free to bring down all things on your way!
If you still have any doubts what game to choose, maybe it is time to turn off your display and do some physical exercises or simply go out for a walk.