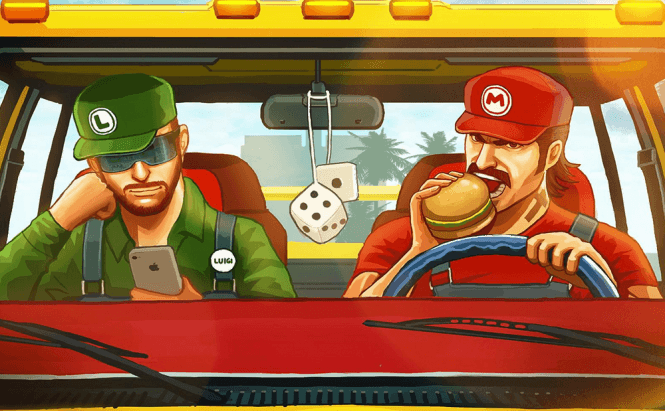 Top 10 Free Games That iOS Users Will Love
Besides being very useful when it comes to various work and personal tasks, iOS powered devices can also be a great source of entertainment. Finding a few cool games can mean that you will no longer have to be bored in class, on the road or anywhere else. Here's a list of the best iOS games that you can play free of charge.
Asphalt 8: Airborne
Asphalt 8: Airborne
This car racing game is really entertaining, even though its action has very few things in common with reality. The graphics look excellent and if you loved drifting in NFS, then you will surely feel right at home while playing this game. However, the stand-out feature of the app is the time that you get to spend airborne. During the races you will find ramps that will propel you in the air, allowing your car to fly for miles. You can also perform various tricks like barrel rolls or 360s during the hang time.
Zen Pinball
Zen Pinball
Who doesn't love pinball? It's one of the most addictive games out there, especially once you get the hang of it, and you're very close to getting to the top of the high scores list. The things that you will really like about Zen Pinball are its awesome-looking graphics and interesting mini games. Another very cool feature is the multi-ball mode which will keep you very entertained, even if you consider yourself to be a master of the game. As a quick side note, don't be fooled by the name of the game; it's not calm and quiet, quite the opposite.
Smash Hit
Smash Hit
Being one of the most interesting games that I've ever got to play on a phone, Smash Hit is fun, challenging and stress relieving at the same time. The in-game action makes you smash a bunch of glasses by throwing metal balls at them, so it's really great to play the game after a stressful day at work or at school. The music is really cool, and each level will offer more surprises, such as weird camera angles, fresh power-ups or new and fascinating obstacles. While all the levels of the game are free to play, a $1.99 in-game purchase will allow you to synchronize the game across all devices through the cloud, give you alternative modes, and offer the ability to continue from checkpoints.
Hero Academy
Hero Academy
If you're a fan of turn-based RPGs, then you will surely like this app. Two teams face each other on a chess board in their quest to grab the opponents' crystals. Each of the squads has some unique abilities and whomever makes better use of them will become the victor. The game can be played in solo mode as well as against another human player, which makes things a little more fun. Although this is a free application, players can purchase other teams with real money.
Bejeweled
Bejeweled
What's there more to say about Bejeweled? I'm pretty sure you are already familiar with this highly addictive game, but if you aren't - well, the concept is similar to that of Candy Crush, so you know you'll love it. You have 1 minute to match as many lines of 3 similar gems as possible. A cool feature is that you can challenge your friends from Facebook to play with you and see who can destroy the most gems in the allotted 60 seconds. This app offers in-game purchases, but you can easily disable them from the Settings section.
Darkside
Darkside
If you like traveling through space, blasting away obstacles, like meteorites or other spaceships, then you will definitely love Darkside. What's really interesting is that this isn't a typical side-scrolling game. Instead, the player's ship is spinning on the orbit of a planet shooting down the obstacles in its path and collecting power-ups. What's uncool about the app is that it nags players with its in-game purchases at the end of every level.
Temple Run 2
Temple Run 2
Another fan favorite, Temple Run is basically a game where you know form the start what you have to do: run through a temple. The entire gameplay is inspired from Indiana Jones movies (even the main character). You will spend the entire game trying to avoid various obstacles appearing in front of you. The game is virtually endless, so no matter how long you hold up, you will eventually die. Nevertheless, the app is so addictive that you will constantly think that the next run will be the big one.
LetterPress
LetterPress
This app is one of the most strategic word games that you've ever played. Basically, it's a 5x5 grid where you have to find words, but the catch is that the letters around your word become "claimed" by you, and the other player can't use them in the next round. The bad news is that you need to find an opponent to play against and in the free version you can only run two games at once, so if you are playing against slowpokes, you might have to wait a while.
New Star Soccer
New Star Soccer
This is more than just a soccer game. You take on the role of an attacker, and before each match you get specific instructions about what you need to do, such as set up your teammates for goals or score yourself. The way you handle these objectives will determine your career's progress and whether you make it into a big team or not. The action doesn't just revolve around the pitch. You are also in charge of your training, the clothes that you wear and constructing your house.
Tiny Heroes
Tiny Heroes
Tower defense games are incredibly popular among casual players, and that's exactly what Tiny Heroes is. This game comes with an interesting twist, because you take the role of the classical bad guy. Your goal is to protect the treasures that you hoarded from those nasty heroic adventurers who are always trying to help those in need or some other cliche like that. To do so, you will have to build an elaborate system of traps to keep all your enemies at bay.