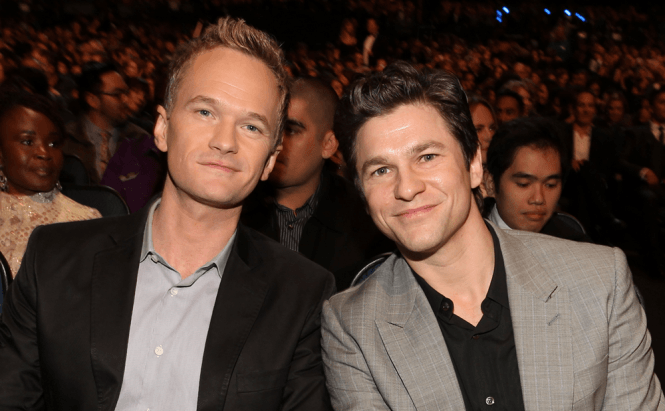 Top 10 iOS Apps To Help You Keep Up With Worldwide Celebrities
Do you remember the time when you actually had to go out and buy a magazine if you wanted to find out the latest gossip about your favorite celebrities? Or even worse, when you had to wait for the weekly TV show to know the latest Hollywood scoop? Nowadays, all you need is an iPhone with an Internet connection, and everything you wish to know is at the tip of your fingers. Here are ten of the best celebrity gossip and news apps that work on iOS devices.
PEOPLE Celebrity News Tracker ($1.99)
PEOPLE Celebrity NewsTracker
If you've seen their magazine, then you probably have an idea about how good this app can be. The People Celebrity News Tracker offers access to a lot of content including the latest news, a top 5 stories section, photo galleries, full screen images, etc. The application costs $1.99, but if you want the best news on the Internet, then that's what you must sacrifice.
MTV News (Free)
MTV News
MTV's News App is really great when you want to find out the newest events in the music industry. It's true that this application won't give you too much details about your favorite actors, but when it comes to singers or other celebrities from the music industry, you won't find anything better. Furthermore, this free app also offers access to music, videos and shows that belong to the network. Lastly, you will probably like the fact that you can filter the news that you receive, so you won't have to waste time on small time celebrities that you don't care about.
3Snipp3t (Free)
3Snipp3t
Launched by Microsoft at the end of this summer, Snipp3t has quickly become one of the best apps of its kind. The way this is works is that you search for the celebrities you like, then subscribe to them and the application will automatically gather and send you all the latest news, social media feeds, etc. about that person. Moreover, the app will also enable you to exchange opinions with those who are subscribed to the celebrity you're also following.
IMDb Buzz – Entertainment News (Free)
IMDb Buzz - Entertainment News
I'm certain that you already know the IMDb website. For most Internet users, it is the go-to place whenever one wants to find something about a movie, TV show or actor. The IMDb Buzz - Entertainment News app doesn't only give you access to all that but also provides you with celebrity rankings, movie rankings, birth dates and other personal information about your favorite celebrities. Furthermore, you can even customize the news that you receive by setting up filters for the feed.
TMZ (Free)
TMZ
TMZ is an app that will work best on iPads, but iPhones can also handle it. This application doesn't only offer the latest news, but it also provides access to live and uncut TMZ episodes and photo galleries. What's really cool about the TMZ app is that it allows you to create your personal profile so that you can share the latest news with your buddies and easily follow the celebrities you fancy the most.
Gossip Bucket (Free)
Gossip Bucket
Gossip Bucket is an app that gathers the news from various online sources and delivers them to you in a crisp form. The application offers the latest celebrity related news, images and videos. Furthermore, Gossip Bucket also helps you easily tweet the news that you feel like you must share with the rest of the world.
BuzzFeed (Free)
BuzzFeed gives you access to lots of fresh news, stories, and it even offers fun quizzes that will help you prove to yourself that you know all the latest trends. What I really like about this app is that it isn't only focused on actors and singer, it also offers information about celebrities from other fields, such as politics, sports, technology, fashion, etc. Lastly, the application allows you to easily share anything you read with your friends via Facebook, Twitter, or e-mail and gives you a heads up on what movies or music albums are worth checking out.
Entertainment Tonight (Free)
Entertainment Tonight
Entertainment Tonight is a popular brand, and their app will not disappoint. The application provides news about your favorite celebrities as well as special content that you won't find anywhere else, like first looks at upcoming TV projects and movies, sets visits and one-on-one interviews with some of the Hollywood's biggest stars. Lastly, this app also offers what they call "the real stories behind the latest Hollywood News".
Gossip Junkie ($0.99)
Gossip Junkie
Gossip Junkie is an app that collects the latest news from the most popular celebrity related websites and blogs and puts them all together in a neat and organized app where you can read the ones that you care about. There are a few interesting things about this application, such as the fact that it allows you to delete the sites that you don't like so that the application will no longer feed you news from them, or the app's ability to push notifications when something big happens. Lastly, you can share any news within the app with your friends on Tweeter, Facebook or via e-mail.
GLAMLIFE - Fashion, People & Lifestyle (Free)
GLAMLIFE
GLAMLIFE - Fashion, People & Lifestyle provides you with the latest news about your favourite celebrities. This app neatly organizes its content into categories, so that you can quickly find the stuff that you are interested in. Furthermore, the application tells you what's trendy in fashion, so you will know what to wear and when to snub somebody for wearing the wrong colors or accessories. Besides allowing you to share anything that you read with your friends, GLAMLIFE also allows you to add a Mood to your post, thus helping you easily share your feelings about a particular event.