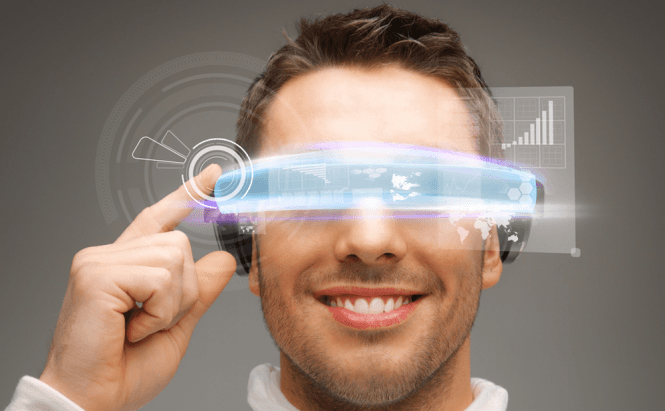 How Much Do Wearables Change Our Day-to-Day Life?
It's been a while since wearables appeared, and they have started to change our day-to-day lives. Things like smartwatches, technology-infused wristbands, intelligent eyewear or sensor-embedded tattoos which 10 years ago were just concepts in science fiction movies are the reality that surrounds us. And just like with computers, we are starting to rely on them more and more with each passing day.
Sadly, at the moment wearables have two major problems: most of them look very geeky and almost every smartwatch requires a smartphone nearby for their full functionality. A lot of times it seems like those who create the wearables don't actually realize that we have to wear them in public. The good news is that this problem is getting fixed and most of the big companies have hired some fashion designers to help them come up with a product that isn't only high-tech but also high-style. Furthermore, most smartwatches (even the ones that aren't yet launched) are dependent on their connection to your smartphone. I think I've said it before, but I don't see the point in paying a significant amount of money for an item that offers you almost the same the functionality as your phone but doesn't work without it. I mean, how often does it happen that you are unable to take your phone out of your pocket, but you can use the touch screen on your wrist.
Currently, most of the existing wearables are focused on fitness and health functionality. Since their processing power is limited, the best use for wristbands is to monitor and compile the data coming from the embedded sensors, giving you an overview over the number of steps you've made, the distance you've jogged, your heart-rate, or the number of calorie burned. Most smartwatches offer additional functionality such as text notifications or the ability to check tweets and Facebook posts. Here are some of the coolest wearables that are already available or soon to come to the market:
Google Glass
Google Glass
I know I said they were dorky, but that doesn't make them any less revolutionary. This gadget allows you to navigate a smartphone-like interface in a hands-free environment and surf the Internet using vocal commands. The eyewear also comes with a touch pad and an encased camera that allows you to capture 720p HD videos or photos. The sad part is that you will have to make a $1,500 hole in your budget in order to get it.
Pebble Watch
Pebble Watch
Well, in all fairness, if I had enough money not to care, I would go for Pebble Steel, but as a rational choice, you get a higher overall value with Pebble Watch. This smartwatch is waterproof and will work with Android-based phones as well as iOS ones (connects to them via Bluetooth). Its design might not be the greatest, but it has its own dedicated app store and that is really neat. The gadget lets you measure your running speed, gives you access to music, offers messages and calls alerts, provides Facebook notifications, etc. It only costs $99.99 so if you want affordable technology, this is as good as it gets.
Moto 360
Moto 360
This Android-based smartwatch is one of the best-looking ones on the market. And it isn't only pretty, it's smart too. The gadget can display notifications on its screen and will allow you to send texts, ask for directions, check the weather or set reminders using "OK Google" triggered voice commands. Furthermore, it comes with an app called Health 360 that allows you to set fitness goals for yourself and tracks their completion. The bad news is that if you want this stylish watch, you will have to pay $249 for it.
Jawbone Up24
Jawbone Up24
Comfy and simple, this device doesn't have a display, so you will have to check your phone to view the data that it gathers. The wristband has sensors that measure calories, the number of steps you take, your heart-rate and how long you sleep. Jawbone works with iOS as well as Android devices, connecting to them via Bluetooth. Furthermore, it's also water resistant. This wearable costs between $105 and $150.
Fitbit Surge
Fitbit Surge
Mostly known for its fitness focused wristbands, Fitbit decided to crossover into the smartwatch territory with its upcoming Fitbit Surge product. Also centered around health and fitness, this device looks nice and offers some great features. The one I like the most (probably because very few devices have it) is the GPS functionality which helps you track your location and measure distances. Furthermore, the gadget continuously measures your heart-rate, automatically detects when you are sleeping, allows you to control the music on your phone and offers notifications. Unfortunately, the device is pretty expensive (approximately $320).
Apple Watch
Apple Watch
No, it is not the iWatch, because in Europe that name belongs to an Irish company since 2008. The Apple Watch is the biggest star on the wearable market, and every early adopter out there can't wait for it to become available on the market. This gadget has a really cool and customizable design, is comfortable and offers a wide array features. The device embeds Sapphire glass, a Retina display and taptic technology. In terms of apps, probably the most important one is Apple Pay, which allows you to pay in stores just by moving your wrist close to the NFC receiver. Other interesting applications are the one from American Airlines which displays your flight info on the screen of the device and the one from the Starwood Hotel Chain that enables you to open the door to your room (while in the respective hotel) with your watch. The starting price will be $349.
Puls
Will.I.Am's Puls
My favorite upcoming gadget is definitely Will.I.Am's Puls. This device isn't a smartwatch because it encases a SIM card (and apparently smartwatches are not allowed to) but is way too smart to be a wristband, so I will just call it a cuff (smartcuff if you will). The great thing about it is that it can do something unique (as far as I know): the gadget allows you to make phone calls and send texts or emails without requiring a connection to your phone. The smartcuff also embeds a cool voice assistant named Aneeda, dates and location tracking, and an app called Humin that allows you to share your contact info with other Puls wearers simply by tapping the devices together. I don't have an exact price tag, but from what was said at the launching event, the device will be cheaper than the Apple Watch.
Interactive T-Shirts
Interactive T-Shirt
I know it's not a wearable in the traditional sense of the word, but I couldn't write about gadgets that you can wear without showing you this wacky T-shirt. The product uses a few embedded AA batteries to simulate a movement on your t-shirt's design. It's especially good if the power gets cut off and your girlfriend/boyfriend needs a way to find you in the dark. The price for one of these is around $29.
Necomimi
Necomim
OK, this went beyond wacky and deep into the weird territory, but I can't not mention it. As you see in the picture, it's a set of cat ears, which I'm sure everyone wanted to wear at one point or another. Wait, it gets better. Apparently, this wearable can measure your brainwaves, figure your mood, and position your cat ears in a way that reflects your current state of mind. The product comes in a wide variety of colors and if you really want to be a star, you can mix them up. The set can be bought for $69.99.
After all is said and done, even though wearables have already began influencing our daily lives, by providing us with an easier way to do things, I don't think that we've gotten to depend on them completely like we do with computers or smartphones. However, if you ask me again in a couple of years, my answer will probably be completely different.