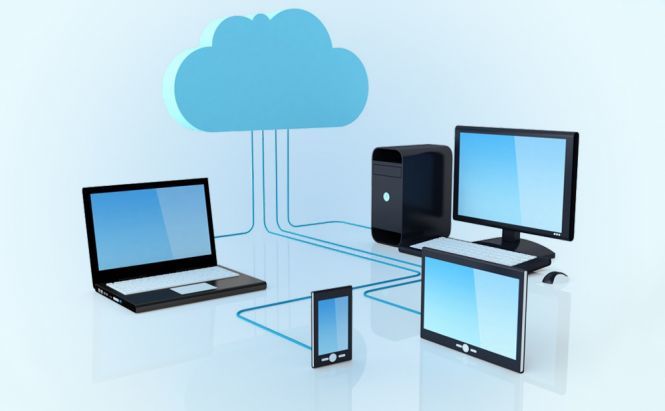 Top 7 Cloud Storage Services
Today our demand for cloud storage is growing rapidly. And it's no wonder, as it is pretty convenient to have all your important data in the cloud, always safe and available at any time from a number of devices. But as we pick which cloud service to trust with our precious data, we consider a few critical factors like storage space, price, safety, simplicity of use, supported platforms and many more. Let's have a close look at the seven most popular cloud storage options and see what they have to offer.
Dropbox
Although one of the oldest cloud services on the market, Dropbox still confidently holds the leading position among cloud solutions. It is well known for supporting a great variety of devices. The file hosting service initially offers only 2GB of free space, but you can get much more using the referrals, photo uploads, smartphone app use and other offers. Dropbox stays one of the most easy-to-use and secure, yet one of the most expensive solutions: the 100GB plan will cost you $9.99 per month.
Google Drive
Google Drive is the best choice if you need tight integration with other Google's services like Gmail or Google Docs. The cloud storage service generously provides 15GB of free space for any kind of files with the maximum filesize of 10GB. Google Drive has a quite simple interface and is available on many platforms. If you need more space, you may consider paying $10 per month to get unlimited storage, which is a very decent offer.
OneDrive
Just like Google Drive, Microsoft OneDrive offers tight integration with its own services like Office Online. And just like Google Drive, it gives you 15GB of free space, only with the ability to extend it up to 23GB by inviting friends and automatically backing up photos and videos. The upgrade, which adds up 100GB of storage, costs only $2.00 per month, which seems a rather affordable price if compared to Dropbox's plans.
Box
Box has been around for quite a long time, but has always been more popular among business and enterprise users. Box delivers 10GB of free space but don't get too excited – it sets limits to storing files no larger than 250MB. The pricing for its paid upgrades doesn't look enticing either, starting at $5 per month for 100 GB Storage. However, if you're an owner of a Sony Xperia smartphone, don't miss a special offer from Box, valid till the end of 2014: if you download and log into Box from your device, you'll get a free 50GB account.
SugarSync
SugarSync stands out by offering additional features beside the standard ones a regular online backup service offers. The service provides impressively high speed of sharing and protects your data with 256-bit AES encryption, which is among the top cyphers. With SugarSync, you can sync files between all of your devices, select and backup just any file or folder on your computer to sync, as well as upload or sync it via email. It can also backup the changes you make to your files keeping a revising history of all your files and securely share your folders with permissions. SugarSync provides 5GB of free space, and its upgrades are pretty expensive starting at $74.99 for 60 GB per year.
Bitcasa
Bitcasa lets you start with 5GB, which can be extended up to 20GB if you refer friends. It applies no restrictions on the file sizes, only on the number of devices – you can access it only from three of them. Bitcasa is notable for its high file transfer speed and protection of files with 256-bit AES encryption. The server provides all its users with easy file sharing and automatic back-up features while paid accounts are also offered HD video transcoding and streaming, access up to 5 devices and the ability to password protect all shared links. Paid plans will come in at $99 per year or $999 per year for unlimited capacity.
Backblaze
If you're seeking for unlimited cloud storage at a low price then Backblaze seems like an option. For the price of just $5 per month you get unlimited data backup for all your photos, music, movies and documents. All you data will be securely encrypted and backed up automatically. Unfortunately, beside Windows and Mac, the server offers only an iOS client, but an Android app is expected soon. Backblaze is extremely easy to use, so if you don't really need any additional features, it's an incredible choice.
If you prefer to go the free way, but require more storage than any of these solutions has to offer, you should consider using Jolidrive. This free app offers a simple way to combine multiple free cloud storage services with one account. Among the supported services you will find most of the mentioned in this article: Dropbox, Google Drive, OneDrive, Box, SugarSync, as well as many other.