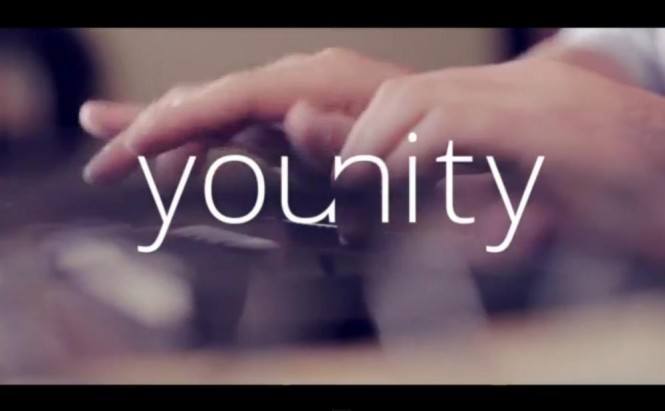 Unite Your Devices
Online storages make our life easier. They allow us access to our files, music, and other stuff from all our devices: desktop computers, laptops, mobile phones - no matter where we are. For example, Mac users have their iCloud service: it syncs all your data across your Apple devices, so if you download a song from iTunes on your Mac, the same file is downloaded to all your devices, as long as you're connected to iCloud. But this is hardly the only service of this kind: Dropbox, SkyDrive, Amazon S3 are, I'm sure, no less familiar to you than iCloud. Each of them offers something unique, which differs it from the rest and makes our choice of online storage a bit more complicated than just going with the name we like most. Would you like to try something new? We've got you covered: the storage list is expanded with yet another item – Younity.
The Service
At first glance, Younity resembles the well-known services mentioned above, but the developers, Entangled Media, underline that it is actually quite different. Younity is not a cloud service as it is, but rather a personal file storage: the data are not collected on a remote server, but a server is created from your devices. What's more, the developers do not pitch it as a data synchronization product, they speak of device unification instead. Younity is not created for sharing files among people, the way Dropbox works, but to provide you with secure access to your personal files at any time and from any place.
Available Downloads
The Work Process
First of all, you need to install the application on both the devices you want to have access to and the devices that you want to use to access those. For example, to be able to access the files on your computer hard drive from your phone, you need them both to have it installed.
The process of transferring files is claimed to be secure due to the SSL protocol being used for the task (only videos are not sent via SSL). One more thing to mention here is that because there are no remote servers storing your files, no one is following your transfers.
At the moment the application is free and and it works under Windows and Mac OS, but its mobile version is only available for iOS version 5 or above. Unfortunately, I'm not an iPhone owner, so I can't comment on how well it works; but when the developers release Linux and Android versions, I'll be happy to check them out.
The Round-Up
Younity does look similar to the cloud services we know, and it's indeed similar in the sense that you still need an Internet connection to access your files. I see this service as a solution for those cases when you need to get something you know you've got on your home PC, but forgot to upload anywhere. It is not demanding or time-consuming, except for the scan operation on the first start. It may be a bit slow sometimes, but at least you know that it's your whole library that you're trying to access.