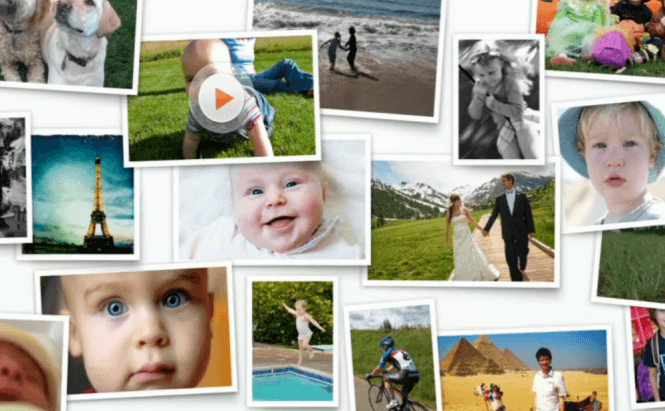 ThisLife: a Home for All Your Photos
If you tell me that you've never had any photo albums storing precious moments of your past, I'll call it pure claptrap. We all know that no event will ever come back, and that's why we try to capture everything on camera and share it with others. Thanks to the digital era we live in, photo sharing tools are commonplace; and ThisLife may look like yet another photo storage among thousands of others. Let's take a peek at what makes it different.
ThisLife, as I've implied, is an online photo storage; and in addition to that, it's also a visual search engine for photos and videos. However, the most appealing feature of this new app is that it utilizes Amazon Glacier as data storage, which allows it to boast almost lifelong preservation of user photos and videos.
Like any other online storage service, ThisLife allows its users to import their pictures from their most-used libraries, like Facebook, Instagram, Picasa, Shutterfly, Flickr, Twitter, and SmugMug, as well as upload them from a PC or Mac. After the photos are up, the app places them along a so-called visual timeline, from where the timeline itself or any separate photo can be shared with others via e-mail or any social network. However, instead of pitching photo and video sharing, the app's creators have decided to highlight the idea of a photo library itself, stressing how you will be able to assign your uploaded pics to one of many "My Stories" and keep them all in one place as a sort of a testament to who you are and what you've experienced. As Matt and Andrea Johnson explain, "We realized how powerful it was to have a single permanent home for all our photos and videos. A home that could store tens of thousands of memories with ease and room to spare."
ThisLife: MyStory
One more aspect that I'd like to note is the price. I'd even go as far as call it one of ThisLife's advantages. The service is offered in three modes: Starter, IceBox, and SuperBox; where the first one is absolutely free but limits the number of uploads to 1,000; IceBox sets you back only $3 per month and allows uploading 25,000 photos; and SuperBox's monthly subscription costs $6 for the same 25,000 but it also provides features like HD video streaming, facial recognition, tagging and search, and some more.
I guess you'd agree that photos have an uncanny ability to tell unadulterated life stories of their owners. That's why organizing my photos in a living album like this seems a bold yet ultimately a very fitting way to preserve my memories of life. And if you're afraid that ThisLife may shut down and throw your digital memories away, don't worry. There is no such service that could promise indefinite preservation; but ThisLife may be a bit closer to being one.