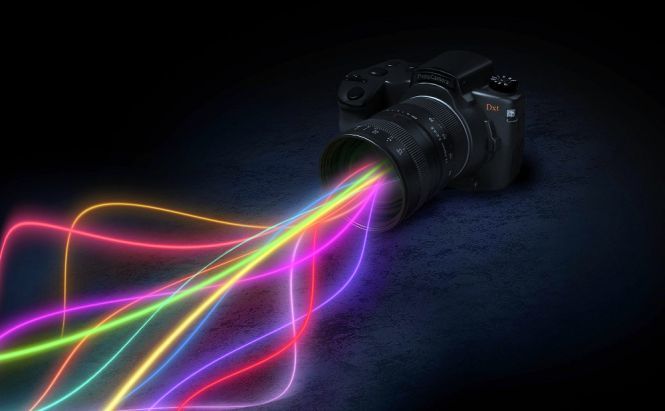 A guide for photo enthusiasts
Let's be honest here for a second: you don't want to transfer your photos to a PC. It's long, it's tedious, it creates a mess of epic proportions, and you still don't know what to do with them in the end. You will have a bunch of obscurely named files on your hands, some of them barely viewable with your standard apps, and those that you can see, you can't tell apart. It's not something I'd want to mess with. But thou must, as the old trope goes. So, what do we do?
Part I: Best cloud storage services for your photos
irst of all, do not — I repeat, do not — store your files on a hard drive. 2015 is a beautiful year for photography enthusiasts, because now we have cloud technologies at our disposal. There areabout a dozen services you сan use. But they, as always, vary in functionality, availability and overall quality of storage capabilities.
Google Photos is going solo, since Google Plus is dying. It's a nice service, like everything Google makes, only a little bit complex when it comes to interface and limited to in-browser use. I initially was tempted by it, because it provides unlimited storage space. But then it hit me over the head with a twist: this unlimited storage is only for pictures of up to 16 megapixels. So, if you upload your RAW images fresh from the phone, this service places them on Google Disk. It has a courtesy not to flat-out refuse to upload, but I already have my sweet mess of PDF, Gmail files and all the other materials. It's also quite irritating that I first had to pay for initial 15 GB ($ 1.99 per month) and them unlock additional 100 GB with magic money ($9.99 per month). But Google wouldn't be Google if they didn't turn even this into a search engine. The service has a search filter based on digital recognition, similar to image search. You can type 'church', and it will find your pictures of a local chapel. The algorithms are self-learning and are developing. Of course, it means that they mess up pretty much every time at this time. Still, it does help you find what you need. Combine this with a built-in editing tool and slide-show creator, and you have all your basic needs covered.
Google Photos Pros & Cons:
Pros: unlimited storage, advanced built-in search mechanics, editing and slideshow creating tools
Cons: limited image size, browser-only
Well, one terabyte is not exactly unlimited, but it's a lot, and that's exactly what Yahoo offers to Flickr users. It's also completely free and does not have the photo or limitations. Well, there are still limitations on file size (a single photo can't be heavier than 200MB), but they are quite fair for a service that lets you upload raw files in original quality.
I should mention that Flickr is rather old as far as online services go, existing since 2004. This would make it a bit rusty, but Yahoo does its homework: recent update and redesign gets rid of all the obsolete elements and upgrades mobile applications. One of the new features is the function to automatically upload your entire media collection to a cloud while keeping full control over the shared content. Uploaded photos are automatically identified as 'private', so there's no need to lock them. Another added feature is a timescale allowing sorting photos by date. There are also basic editing tools like RGB cropping, adding filters, changing contrast ration — very old-school. Unlike Google, Yahoo is straight and simple with monetizing: free for all, but to get rid of advertising banners you can get a premium account for $50.
Overall, I like Flickr. It's good for people who are really into photography, as it doesn't limit your sizes and keeps your hands free. But its age still shows: no Mac or Windows clients and utterly obsolete image search and tagging.
Flickr Pros & Cons:
Pros: large storage space, unlimited image size, regular updates
Cons: flawed search mechanics.
Next, we meet Apple. Its iCloud service is infamous now for being hacked and robbed, with images of naked celebrities spread throughout the net. Doesn't add much to a resume. But not only that is my problem. How about measly 5GB storage space with very high prices for extending it? This is borderline unacceptable. But Apple is known for such snobbish functionality design.
et iCloud is not irredeemable. First of all, it's really fast. You can take a picture with your iPhone, and it syncs with iCloud becoming available in photo storage in seconds. Second, it has an app for Mac OS X which is quite good and lets you edit, manage and sort out photos from your desktop. The app works in perfect sync letting you make changes on the fly, and any online editing immediately shows in the files stored in the cloud. This is exactly the functionality we used to love Apple for. So, for Apple device users this service is probably the best. But only for them.
Apple iCloud Pros & Cons:
Pros: great synchronization, MAC OS app, best upload and editing speed
Cons: restricted to Apple products, only 5GB storage space, known history of being hacked
If it's safety you're worried about, Dropbox's Carousel might be your thing. It's a special app for those who use Dropbox making it easier to manage image files you store in its cloud. It's main selling point is exactly that: safety and reliability. All the image files uploaded are encrypted, so no one can access them, and backup copies are made in case if you will want to restore the files later. This is actually something unique, since none of the above-mentioned services bothered with additional backups and protection, probably going like ''Hey, it's a cloud, you can't mess with it.'' Yes, I can. But Carousel won't let me.
Unfortunately, safety is the only advantage this app has. It's available in full force only to the owners of paid Dropbox accounts who subscribe to a Pro plan for $99 per year for a terabyte storage. Regular accounts can only count on 2GB for the users themselves or 16 GB for them and friends they invite. It's also pretty basic when it comes to file management. You can sort the photos by event and send them, even to those users who do not have Carousel, but pretty much nothing else. No editing, no synchronization. You can, however, sort out screenshots from iPhone photos — a useful little trick.
Once again, Carousel is only available as part of Dropbox without a standalone app, but it's compatible with Windows, Android, Mac and iOS versions of Dropbox.
Dropbox's Carousel Pros & Cons:
Pros: greatest level of protection and backup copying
Cons: basic management options, limited space for free accounts, no standalone app
Of course, Microsoft also wants a piece of the cloud action. That's why OneDrive is the cloud service with most integration with Microsoft services. It's the most popular service for people who use MS Office, play Xbox or have Windows Phone. It offers free 15 GB of storage space and adds 500MB for every friend you invite to use the service. Additional space can be bought or won for participation in social events created and held by the developers. Managing and sorting files is quite comfortable here, with images being automatically sorted into a separate category. You can view them directly from the service, edit, add filters, create albums and add tags.
So, OneDrive beats Carousel in space and functionality and gets the upper hand on iCloud by being available on multiple platforms including iOS and Android. But it still falls short of being the best. First, its editing tools are basic even by Flickr's standards. Second, it requires compressing files and has limited space. So, OneDisk is good, but not that great.
OneDrive Pros & Cons:
Pros: integration with Microsoft products and services, opportunities to expand storage space
Cons: limited functionality and size restrictions
you think only software developers are in on this, let me present Eyefi Cloud, a service from a well-known developer of SD memory cards. This service lets you sync the content from all devices supporting it. For example, a phone and a camera can both link to Eyefi Cloud, and the pictures taken will be uploaded to single storage. After that, you get instant access to the gallery from a PC, laptop or any other device supporting the service. Eyefi covers most of the current platforms and relies on the speed of its processing and changes application. The service does not require compressing files and can store even RAW pictures.
Synchronization in Eyefi is absolutely seamless, no transaction needed... except for the money. You need to buy an Eyefi SD card to make the process work. Also, the service itself is only free for a 30-day trial period. After that you have to buy a yearly subscription, which gives you unlimited storage space and full synchronization functionality. If you have an SD card, the trial period is one year.
There's also that little thing that bothers me. Eyefi can't really manage the stored files. It's all done from Eyefi Mobi, a separate application. That's not so much bad as it is confusing.
Eyefi Cloud Pros & Cons:
Pros: great synchronization capabilities
Cons: full functionality requires hardware and yearly subscription, desktop app has a different name
But let's give way to some new blood. Facebook Moments is fresh and unknown, trying to play some of its cards right and some not so much. It's main distinctive feature is that, despite being a Facebook app, it actually allows for sharing and sending pictures without relying on the social network. It was designed for those users who send pictures to their Facebook friends often, but don't want to litter their photo folders. It's pretty small in scale and functionality. There's little space available, the privacy protection is questionable at best, access to the cloud is restricted to the US. Basically, it's just a temporary buffer for picture sharing. You will most probably delete the files stored in a short while. But that's not to say that Facebook Moments fails to satisfy. It's fast, relatively private (more like intimate) and has pretty good management options. You can sync the albums generated by metadata (such as time of making the picture or location), so that all the photos are available to all the people who share the album, sort the pictures by events or persons in themes, send links to your followers on Twitter, Facebook or Instagram. This makes the perfect optimizer for socializing, which is probably what Facebook Moments was made for to begin with.
Facebook Moments Pros & Cons:
Pros: effective file management, synchronization with social media
Cons: limited storage space, current geographical restrictions
Part II: Helpful photo management tools
Okay, so we got rid of the litter on our hard drive. But we still have to deal with it in a cloud. As you have probably noticed, not a single of the above-mentioned services offers really extensive management and sorting functionality. At best they let you make albums and sort out screenshots. But the trickiest part of working with photographs is organizing them. So, maybe we need a little help to compensate for a lack of built-in online features.
First, you may try Daminion. It's a rather simple application, regularly updated and perfected, which lets you manage categories of pictures. You will have to manually set the path to a folder with pictures, but the rest is the program's responsibility. Once the files are included in the catalog, they are displayed in the program window as thumbnails with signatures showing basic information about the file: name, resolution, size, date of creation and ISO. Each thumbnail can be managed: you can add or view rating, add notes or keywords, set a color label and view detailed metadata. Users can change thedisplay mode of files if they want to see only the images without additional information or, conversely, only need to see the information about them. There is also the option to add extended information: names of people in the picture, the event during which the photo was taken, shooting location and category. For professional photographers there are such paragraphs as "Project", "Customer", "Copyright". You can batch manage the pictures in a catalogue, which is incredibly useful, since Daminion is designed to work with large amounts of files. Fortunately, it's stable enough to do just that.
The trick here is that Daminion lets you edit and change metadata, which will be saved both in the database and the files themselves. This means that, if you use a cloud service relying on the metadata to automatically sort the photos you upload, they will be selected accordingly. But even in itself, Daminion is very useful to people with extensive picture galleries.
Daminion Pros & Cons:
Pros: affects metadata in files, works with large amounts of pictures, has an extensive set of management tools
Cons: no image editing tools
Another contender in our list is a program that looks so old you probably wouldn't believe it's useful if I hadn't told you. IMatch has a very poor interface design making it look like something from the last decade, but has its uses in the modern world. One of its most important features is stable performance when dealing with large galleries of files. The program easily works with databases with hundreds of thousands of photos, does not suffer from slowing down and is rather stable overall. In addition, IMatch has a built-in reminder clock for backup saving. But the main advantage IMatch has over other, more beautiful programs, is script support, thanks to which you can add virtually any function absent by default. For example, there is a script for file versioning, a tool to search files that were incorrectly tagged, to verify file names, etc. Most of the scripts useful to photo enthusiasts are already available in open access, but you can actually write your own.
As in Daminion, you have to manually set path to the files, but this time it's even worse. Database creation is rather tedious, as you have to manually set most of the parameters. By default the images are sorted by their folders, but you can rearrange them by history, category, saved search templates, etc.
Basically, IMatch is a barebone program for managing image files, but with the right plugins and modification it can turn into a very useful database manager.
IMatch Pros & Cons:
Pros: works with large galleries, modifiable
Cons: Basic default functionality, non-intuitive design
If you don't want to mess with scripts, there's a simpler solution. My Photo Index is small, simple and free. It's an open-source program which has only the basic functionality as far as image file managers go. The program offers organizing pictures into categories by category, tags or rating. Tags can be added while importing images into the database of the program, with several most frequently used tags already added by default. You can access all of the general functions in the context menu to add and remove tags, append or edit comments, change the date when the picture was taken, send photos to print, encrypt or set them as wallpapers on your desktop. There's also a useful social media function: one-click upload of photos to Facebook, Flickr and similar services.
So, My Photo Index may not be the most advanced heavyweight photo manager, but it is a good program for beginners, as well as the easiest tool to use with cloud storage, since it has a built-in upload option already.
My Photo Index Pros & Cons:
Pros: easy to use, can upload files directly to storage
Cons: only basic functionality
Okay, so you're not even in the mood for basic management. You can hardly even sort out the photos by folders and have one big directory filled with pictures from a year ago and yesterday. Then you need something like Photo Event Organizer. This program helps in sorting out huge photographic archives by date. Set the path to the folder where all the photos are stored and set the time limits for the event you need separated from the sets. The program will sort pictures made in that period into a specific folder and offer to name the event or topic to which the images of the given timeframe are related. If you want, you can sort the photos simply by months or years or move files between existing folders.
All that is pretty basic, but the best parts comes now. Photo Event Organizer recognizes duplicate files and does not move them to the same folder as the original ones. This immediately gives the program a huge advantage as far as file managing is concerned. Before you batch upload your photos to the cloud, you can use Photo Event Organizer to get rid of the ones that would only take up the precious storage space, which is good for the services with limited amounts of it.
Photo Event Organizer Pros & Cons:
Pros: batch sorting by date, duplicate identification
Cons: no advanced management options
All right, let's say you have reached the bottom of despair. You don't even have the date marked for your photo. This task cannot possibly be solved, right? Well... there's always Namexif. t's a pretty basic free program that can help organize your pictures by adding the info on the time when the picture was made. This information taken from the metadata recorded in the file when it is created. Namexif accesses this metadata and adds the year, day and month to the file name. You can also select to mark the files with hour, minute and second, but that's optional.
Unfortunately, even the basic functionality seems to be flawed here, as there is no undo or preview functions. Combined with the ability to affect all files in subdirectories, Namexif is best used after a bit of training.
Namexif Pros & Cons:
Pros: file management according to metadata
Cons: basic functionality, no undo or preview
Conclusion
So, what have we learned today? Pretty much all there is to know about photo storing and management, both online and offline. Thre really is no simple way of telling which is the best cloud service for your photos: some have the flaws that are complimented by wonderful advantages, with iCloud and Dropbox being the opposites and Google fighting for leadership with Flickr, while dark horses like Facebook are trying to find a special niche. Every service has some disadvantages, but those can be fixed by using the tools mentioned, from hard and heavy metadata editing of Daminion to simple sorting options of Namexif or MyPhotoIndex. What really matters is what you prefer.