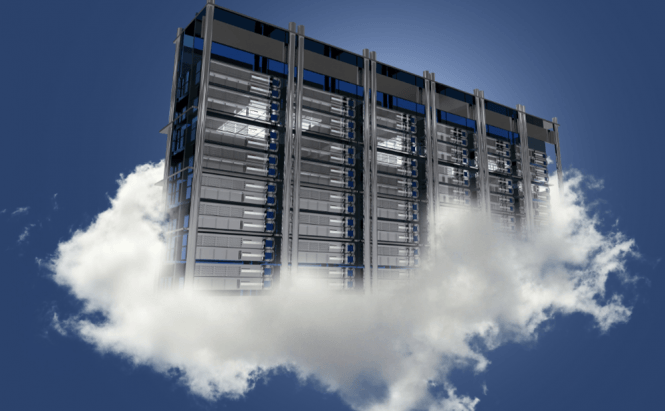 Top 10 Free Cloud Backup Services
Cloud backup services provide their clients with the means to backup, manage and restore computer files. Unlike traditional backup applications, these services will store the data online on a cloud, thus allowing for easy access to files, no matter where the user is or what computer or device he or she is using.
In this article you will find the top 10 cloud backup services that are also free. Even though these services can be used free of cost, all of them have paid plans which give you access to better features and more storage room to save your data.
10. MozyHome
MozyHome
MozyHome is a cozy service designed for those of us who are less technical. Don't get me wrong, the app can fully satisfy the needs of expert users, but its interface is designed to be easily understood and operated by newbies. This tool can encrypt the data that you store, and the developers recently announced that it will allow its users to download data from the cloud on multiple computers simultaneously. The free plan offers 2GB of back-up space, while the payment plans start at $5.99 per month.
9. Memopal
Memopak
Memopal is a service available for Windows, Mac, Linux, Android, iOS and BlackBerry. This tool will automatically and continuously update the files that you have selected to the cloud storage. This means that, in case you need to restore your data, the content of your files will be one that is up to date and not several months old. Memopal offers 3GB of backup space for free and its paid accounts begin at $63 per year.
8. BitCasa
BitCasa
BitCasa is a relatively new service and this means that it can be a little rough around the edges. What's really great about this tool is that it offers a nearly infinite amount of storage space to its paying customers. The free plan allows you to store 10GB of recoverable data on the cloud, while the paid versions start at $25 a month. BitCasa is available on Windows and Mac, as well as on Android and iOS through dedicated apps.
7. Gillware Online Backup
Gillware
Gillware is a really interesting service because of its what you store is what you pay approach. You can save the first 2GB of data for free, but after that you will have to pay $0.5/month for every extra GB. The cool thing about this tool is that it doesn't have any unnecessary limitations, such as forbidden file types or truncated transfer speed.
6. Cyphertite
Cyphertite
As you might have guessed from its name, what really stands out about Cyphertite is that it offers some of the best security features that you can find on current market. Another great thing about the service is that its apps are open-source so you can (in theory) conveniently customize them to suit your needs. Cyphertite offers 8GB of storage space for free, but you can keep unlimited amounts of data on its servers for $10 a month.
5. IDrive
IDrive
IDrive is pretty much your run-of-the-mill cloud backup service with a major exception: it features an offline backup function that can be incredibly useful for that massive initial backup. The first 5GB of storage come for free, but if you need some more, you will have to purchase a paid account which starts at $49.50 / year. The service can be used on Windows and Mac computers, as well as on iOS- and Android- powered mobiles.
4. HiDrive
HiDrive
HiDrive is a German online backup service which offers a couple of special features. The tool allows you to backup your attachments directly from your email into your cloud folders and enables you to select an online folder where your friends can upload photos that only you can view and manage. This service offers 5GB of free storage space and, in case you want more, the paid plans start at $8.90 per month.
3. ADrive
ADrive
ADrive is a cloud backup service as well as cloud management solution. This tool allows you to store up to 50GB of data for free, while its premium accounts begin at a monthly fee of $2.50. One of the service's stand out features is a function that allows you to share large files with anyone by creating a unique link to these files. This means that you will no longer be forced to find ways to split your files so that they are small enough not to exceed the limit on email attachments.
2. Spideroak
Spideroak
Another service that can be used for cloud storage, cloud management as well as cloud backup, Spideroak is one of the most security focused tools that you will find. Just like a Swiss bank, this service will encrypt the files that you backup on the servers without checking their content, thus ensuring that your privacy is completely protected at all times. Spideroak's free plan offers you 2GB of storage for life, while the paid accounts start at $10 a month.
1. Crashplan
Crashplan
For me, there is no doubt that Crashplan is the best cloud backup service there is. This tool will automatically sync the folders that you wish to safeguard every time you step away from the computer, so it will keep your files updated without disrupting your workflow. Crashplan will backup your files on your local machine, on off-site locations (other computers in your network or over the Internet) and on your cloud account. The sad part is that the service is only free for local and off-site backup. Fortunately, its paid plans start at $3.96 a month, so you can probably afford the entire functionality of Crashplan.