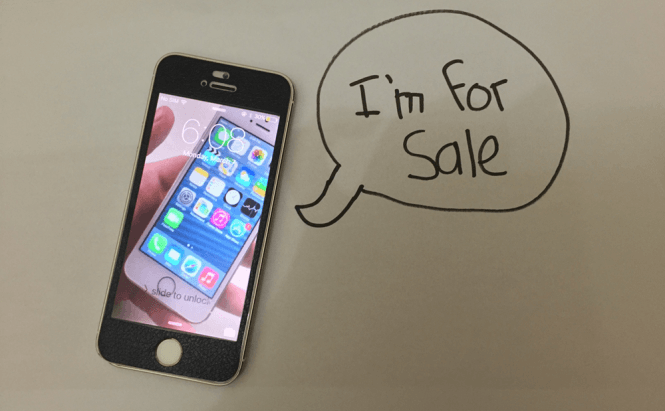 Best tips for buying a used iPhone
Even though there are many people who would like to own an iPhone, not everybody can afford it since Apple products are quite expensive. This is why, many people prefer to pay less and purchase a used iPhone instead of buying a new one. However, when you obtain a used phone, you don't get any kind of warranty and need to make sure that you aren't paying for a device that won't function properly. Here are some of the best tips for you to follow when buying a used iPhone.
Is it stolen?
When purchasing a used iPhone your first concern should be avoiding stolen property. Why? Not only because you could get in trouble with the law, but also because if the Apple ID of the previous rightful owner of the device is still linked to the Find My iPhone service, you won't be able to do anything with the phone. The easiest way to check whether the device is legitimate is to go to Apple's Activation Lock Status service and verify the device's IMEI. To get the IMEI, open the phone's Settings, then go to General and tap on the About button. Now, look around until you find the IMEI.
Is the IMEI clean?
I'm not sure if you know this or not, but in certain regions (like the US) phone companies communicate between themselves and circulate a common ESN blacklist. In order to get on that list, a phone must either be stolen or not paid for: once it's there, no company will activate it. There's a service called Swappa that will show you if an iPhone has been blacklisted or not. Just open the Swappa webpage, enter the phone's IMEI (without dashes or spaces) and press the check ESN button.
Is this the original hardware?
When dealing with a used iPhone, most people base their decision whether the smartphone is worth a purchase on the way the phone looks on the outside. However, a shiny, impeccable phone case doesn't offer any guarantees that the hardware is in the same great condition. To make sure that they're from the same set, compare the IMEI written on the back of the device with the one from the About section of the phone's settings and check that they match.
Is it in working condition?
Every person has its own standards to define a phone that's in the optimal condition. While some are OK with a couple of scratches, others won't buy a used device unless it looks like it was just taken out of the box, but what's really important is that you should carefully examine the iPhone before buying it. No matter how lenient you are, if you see hairline cracks that go across the screen, you might not want to purchase it. These will only get bigger in time and even though the cracks currently don't influence the phone's functionality, they certainly will in the future. Another thing that you should be really careful with is the water damage: if you're buying an iPhone 5 or newer, there's a water damage indicator inside the SIM card slot (white is normal, red is water damaged). If you buy an older iPhone, there are two water damage indicators, one in the headphones port and the other in the charging port, but you will need a flashlight to see them.
Is it locked?
As a final piece of advice, you should always check if the phone isn't locked on a different carrier. Simply slide in the SIM card that you want to use and see if you get a signal; if you do, then everything is fine.
Now, when you've read the most useful tips for buying a used iPhone, you might also be interested in studying our older articles such as "Top 5 future Siri features" or "Blacklist a phone number on iOS".