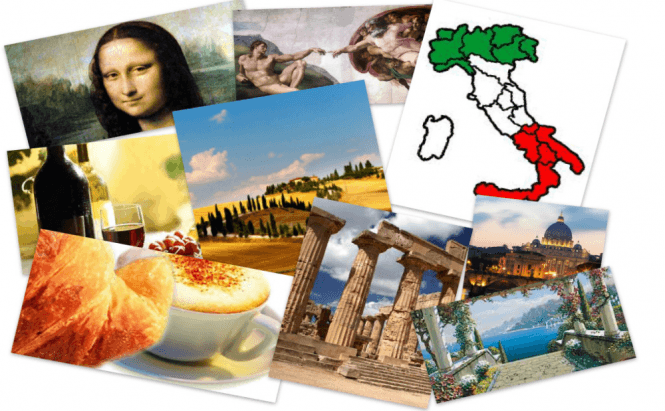 Best iOS Apps for Your Unforgettable Travel to Italy
Can you remember all this stuff you had to take with you on a journey in the past? Books, a player, cassettes or CD discs, travel guides for countries, or even for each place to visit, and, of course, maps were on the top of this list. As for now, thanks to rapidly emerging technologies and software development all you need to have fits in a small device. Many personal belongings have been successfully replaced by applications on the iPhones or iPads.
Have you already decided where you'd like to go? If not yet, consider an example with the following apps that may become indispensable companions on your journey to Italy.
A good trip begins with good planning. By booking in advance train tickets, hotels, and even tickets to museums, you can avoid many problems, such as loss of time and nerves on the queuing in the checkout line, or overpaying services at a higher price than it would be possible by the preliminary selection of the most suitable conditions for you.
Hotel Selection
Nevertheless, the service Booking.com allows last-minute hotel reservations, even if it is past 4 pm and you need to find accommodation to stay for a night. It is possible to set search results by price rates. What's more, if there aren't many variants available in the destination you want, extended search results enable finding anything in the areas nearby.To book a room you shouldn't pay by your credit card in advance which is definitely very convenient. In addition, you get an instant confirmation with all the details about your hotel, as well as a map with marks, helping you easily find your way. Finally, an e-mail message will remain you about the feedback you may write once you've left the place. Please do not forget to do that because the fresh user reviews can be read near each accommodation's description and will help other travelers to make their choices.
For train booking, a good choice is using the Trenitalia app related to the state-owned Italian railroad. It can be accessed from the iPhone by launching the Safari browser and navigating to iphone.zilli.it/fs/index.php.
Online Tickitaly service will allow you to book tickets for all museums in Italy. Unfortunately, they haven't got an iOS app yet.
Once you are done with reservations, it's time to think about the spots to visit. Italy is so rich in sights so it's amazing how many unusual pieces of architecture, sculpture and painting can be met on your way. Paving the route, it is so easy to overlook something really interesting and beautiful! This is where many guides will come into play. As the developers from the Museum Planet, LLC claim, each their city guide app does include a lot of useful features, such as interactive zoomable maps, route planners, high-quality sight photos, detailed descriptions, audio guides, as well as some videos. You won't miss any amazing detail during the sightseeing. The apps' navigation is extremely easy to use. Just have a look at the screenshot.
This is, of course, only an example of a good virtual guide program. You can find many more alternatives on the iTunes store, even some all-in-one apps which also include information about the best restaurants, venues, shopping spots, night clubs, and events. (Rome Travel Guide and Offline City Map)
If you want to learn more about the national cuisine, install such an app as Tuscany for Foodies by Sutro Media. This is a traditional guide that includes information about lots of restaurants, trattorias, osterias, pizzerias, pubs, wine bars, etc., with the detailed descriptions about the kind of food you may try there. Each entry provides Google maps directions, an address, a telephone number, and a web site of the place. Just select and find your most preferable one to eat, relax and feel the taste of dolce vita!
In cases you want to make an order in a restaurant, or bargain for anything on the market, it would be very convenient to know a pair of Italian phrases, at least 'Grazie' and 'Prego'.
Lingolook
With Lingolook ITALY, it will be easy to find a way out of any situation you may experience on your travel. This app provides you with over 500 words and phrases that can be viewed and listened to on the flashcards. There is a fast search by travel category and index, an ability to replay audio translations, as well as a reference section for travel facts. As for the further advantages of this app, it allows you to share your achievements with other users on popular social networks like Twitter, Facebook, etc. However, among its downsides users noticed that some phrases in Italian are pronounced incorrectly. To sum it up, although Lingolook has a rating of 3,5 stars, it has been recognized as one of the best apps for travelers.
Traveling through Italy, you should keep in mind that you will need to have Internet access to use some features in most of these apps. There are some places like restaurants and hotels where a free Wi-Fi connection is available. However, in some Italy cities, such as in Venice, for example, you have to pay for the access. It is recommended to sign up at Veniceconnected.com at least a week in advance to get some available discount rates by booking Internet connection. Another way is to buy a SIM card which will allow you to access the Internet anywhere with an unlimited 3G data roaming plan. It is up to you what rates to choose, as well as what apps to select: apps from this article are not only ones you can obtain, but also many other programs from the iOS store. Let them help you on your Italian journey! Happy holidays!