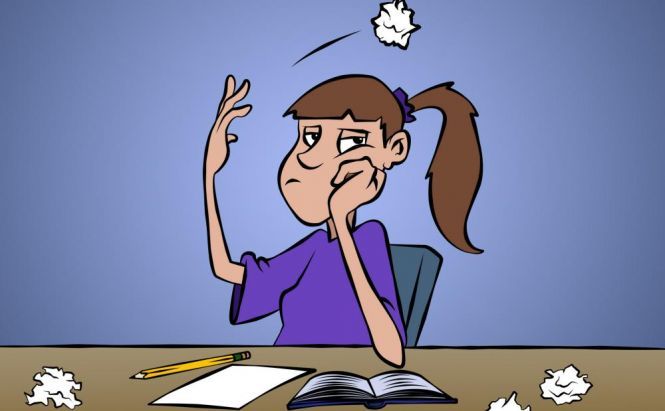 Top 5 iOS apps for writers
No matter if the whole world reads your prose/poetry or you (like me) just write short stories/lines for the low readership – any writer knows perfectly well that inspiration for another literary piece can strike anywhere and anytime. So, if you have no paper-and-pencil notepad or a café napkin at hand, a fleeting thought can easily escape memory. Yet, in about 99,9% of cases you have a gadget in your pocket or bag, where you might take down your ideas. I prepared a list of iOS apps to assist writers and help them focus on their creative work.
Advanced English Dictionary and Thesaurus
I suppose Advanced English Dictionary and Thesaurus is a perfect tool both for experienced and newly-minted authors. The dictionary provides all-embracing lexicon offering more than 140,000 definitions and 1.4 million words. Here's where numerous synonyms, antonyms, hypernyms, hyponyms, meronymes and alternatives are collected in one place. For your convenience, the developers added a lot of examples, constructions and typical collocations which illustrate the use of words in context. What is more, the voice search is at your service even offline.
Freeware
For iPhone, iPad
Writer's Studio
In case you are looking for something more than just a text editor, Writer's Studio is the most suitable iOS app. Using it, you can easily insert audio and visual elements into a plain text (being guided by the in'app tutorial). It is a great helper when creating story books, presentations, wedding albums, a novel (who knows!) and whatever you desire. The result is a kind of visual narration. One more pleasant feature is that you buy the app only once and can install it on all your iOS devices.
Price: $4.99
For iPhone, iPad
Creative Writer
Being an inspiration breeze in the desert of writer's block, Creative Writer - Spice It Up! is a perfect helper since it lets you just pick words from the prearranged list. It is formed of various constructions and elements taken from world's famous books of different genres. Well, in case you are lucky, you may not even type a word – just choose the most suitable one. The only thing you need to prepare is select among categories like Poetry, Dialogues, Cooking, Love, Quotation, etc. of course, there is a possibility to use a notepad where you can write down your thoughts and formed sentences.
Freeware
For iPhone, iPad
Chapters - Notebooks for Writing
Chapters - Notebooks for Writing is a note-taking app and it lets you type inside different virtual notebooks which can be managed and customized separately. You can also add pictures from your library and export the thematic notes as a PDF file. If you need to protect some notes, you should look at privacy settings and set a pass-code. Among useful options you can find the file Rename function. Enable it by tapping a note title. Autosave assures you that the fruit of your work will be saved carefully.
Price: 3.99
For iPad
Hanx Writer
Created by Tom Hanx, (selfsame Hanx), the app imitates a manual typewriter. The only difference is that you can get there through your iOS device. Once you crafted a document, you can easily send it via e-mail or print via Wi-Fi connection. It's also possible to share the file with the recipient. The Hanx Writer app for iPads and iPhones is at free access on iTunes, but there are in-app purchases to enhance the nostalgia effect and app's key tapping sound.
Freeware
For iPhone, iPad
Appendix
While searching the web I've also found a couple of online sources which could be useful in terms of this topic as well, but I failed to find analogs on iTunes. That's why I decided to 'attach' them as appendix.
Generate a genre, character or name to get extra inspiration for your next short story, novel or movie.
At the back of this severe name there is a nice useful website which is intended to fight against procrastinators. If you can't force yourself to meet deadlines, the app will do it for you.
You could also read about Rocketbook, a Notebook That Saves Your Writings In The Cloud and discover why taking Notes Can't Be Easier.