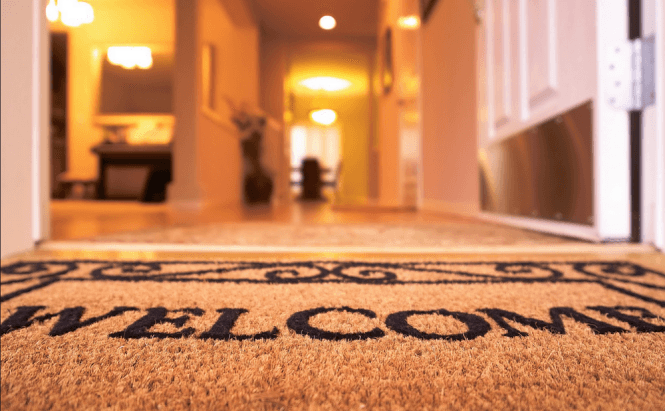 Best iOS apps to help you find a place to stay
Whether you're searching for a place to crash for tonight or looking to rent something for long term, your iPhone is a very handy tool to have at your disposal. Of course the phone by itself isn't enough; you also need the right apps, so you can get all the data you need to make the best possible decision. Here are some of the greatest iOS applications that can help you find hotels to stay for a few nights, apartments for a few months and even houses you can buy if that's what you're interested in.
Foursquare
Forsquare
We all know that hotels have a habit of embellishing their photos and their websites in order to mask their flaws, so you can't always be sure about what you should trust. Foursquare is handy app which not only provides you with a list of hotels and prices that you can find in your vicinity, but also gives tons of reviews from the people who have already stayed at those locations. The app has a large community, so you will surely find opinions about most hotels and also find the best places to eat, have a coffee, shop or go clubbing. Last but not least, you can save the places that looked interesting but you didn't have time to go, thus ensuring that you don't forget about them.
Gogobot
Gogobot
Gogobot is another app that offers reviews and prices for places from all around the world. The application features over 800,000 reviews and over 4 million pictures of hotel rooms, restaurants and local attractions. What I find really cool about this app is that it learns your personal tastes, then makes recommendations based on what you like, so you don't have to dig through lots of useless search results to find something that actually interests you. Moreover, if you liked the reviews, comments or photos posted by one of the members of the community, the app allows you to follow him and her and discover more places that you both might like.
Airbnb
Airbnb
Probably the most popular app in its segment, Airbnb is also one of my favorites. This application is great in if case you don't really like ( or can't afford) to stay in a hotel, as it provides you with listings of rooms (within other people's homes) or places that you can rent for as long as you need. The tool offers over 640,000 listings from 34,000 (probably more) cities all over the globe, so, unless you're in a very remote location, it can prove helpful. Additionally, the app is capable of working with Apple Pay service (for supported locations) and with Handoff, thus enabling you to easily pass the information between any of your devices. Lastly, Airbnb is useful in case if you have a room or a place of your own that you want to rent, as it will allow you to easily create listings.
PadMapper
PadMapper is one of the handiest tools to have for those looking to rent or buy a place to stay in. As far as I've seen, this tool offers the largest number of filtering options that you can find, and that's very important to those who know exactly what they want. You can filter the results of your search based on your available budget, the number of rooms or square feet that the place should have and even avoid ads placed by agencies, since the listings created by the owners usually have better prices. The application provides a wide range of offers from thousands of cities in the US, UK or Canada and makes it very easy for its users to get in touch with the landlords / brokers who posted the ads. The one drawback is that PadMapper isn't updated as frequently as we would want it to be, so some of the places that you liked may have already been rented or sold.
Trulia
Trulia
Last on our list, Trulia's Real Estate app is a trustworthy tool which provides its users with a large database of places that can be rented or bought. Unlike the previous name on this list, this application gets updated very often, so you will always have the latest data available. On the other hand, the app doesn't provide you with as many filtering options as PadMapper, and that means that you will have to spend a bit more time in order to find a place that perfectly suits your needs and your budget. A really cool thing about Trulia is the feature called 'Layers' which provides the users with various data such as local boundaries, amenities, or schools on any location they select.
Unfortunately for the rest of us, most of these apps feature information about places in the US, so they won't be as helpful in case you're from a different place. However, if you're an American, one of these apps will surely give you the solution you needed if you're looking for a place to stay.