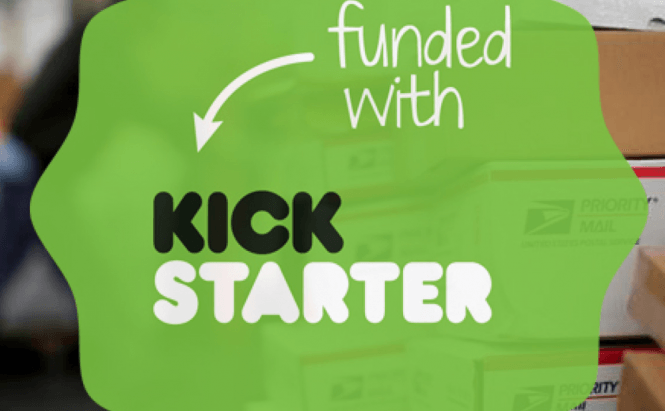 The most interesting Kickstarter projects to arrive in 2016
Kickstarter is a great launchpad for new ideas in need of funding, so it's no surprise that if you browse their pages, you can find numerous interesting projects. Our website has already covered some cool crowdfunded prototypes, so I've decided to remind you all about the best ones. Here are top Kickstarter projects that are supposed to start shipping out in 2016.
Revols
Revols
Apparently, when it comes to earbuds, I have the same problem as my colleague Sam: I can never find some that comfortably fit and stay in my ears. Revols is a project that aims to solve this kind of problem by creating earbuds that mold to the shape of your ear. This doesn't only mean that they won't be falling out of your ears, but also that Revols will always be comfortable to wear. These wireless earbuds work via Bluetooth and come with a battery that can last for up to 8 hours of playback. Revols will start shipping out in June this year.
Obi
Obi
Cats are immensely cute, but can also be quite annoying when you're actually trying to do something at the exact same moment they decide that they want some attention. Obi is a really cool device which allows you to program and remotely control the movement of a laser pointer device with the help of an iPhone. This device will allow you to keep your cat entertained even while you're at work or otherwise busy, has a modern design which fits in great with any furniture and makes a sound when it starts in order to alert your pet that it's time to play. Obi is supposed to arrive in July 2016.
Holus
Holus
Next on our list is Holus, an awesome tabletop device which can turn 2D images into seemingly 3D holograms. Why "seemingly" 3D? Because, although they appear to be three-dimensional, if you move around, you won't see the actual back of the image. Estimated to start shipping out in July 2016, Holus will have a retail price of approximately $850, so it's not very affordable. But hey, holograms.
Haiku
Haiku
In case you enjoy riding a bike, then Haiku is definitely a device that you should check out. This small gadget attaches itself to your handlebars using powerful magnets and communicates with your smartphone via Bluetooth to offer you directions. Additionally, Haiku informs you about your missed calls so you won't miss out on anything important. This cool device costs approximately $100 and will be introduced to the market in March 2016.
Bocusini
Bocusini
Today's technology allows us to do some pretty amazing things: we can use 3D printers to print blood vessels, guns, entire buildings, and there's even a 3D printer that can be easily controlled with a regular smartphone. However, since I like sweets, I thought I should show you Bocusini: a device that is capable of printing food. This printer uses marzipan, chocolate or fudge to create some really awesome-looking sweets. Bocusini costs around $900 and should start shipping out this January.
In case you like reading about interesting tech stuff, you might also want to find out about the key tech moments of 2015.