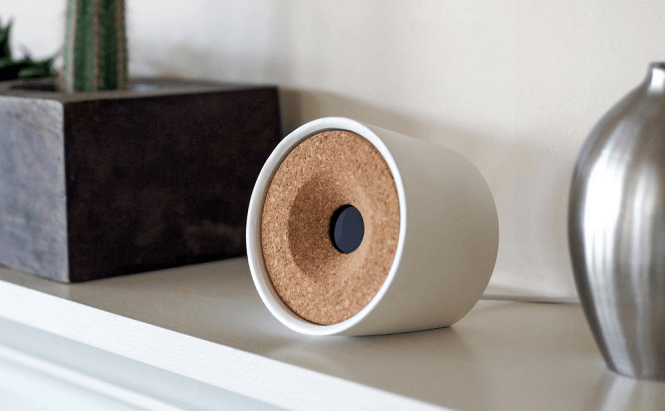 Keep your cat entertained with Obi
I'm not sure about your cats, but mine seems ready to climb on the ceiling in order to catch that red dot which has been the bane of its (read her) existence. Unfortunately, I don't spend too many hours at home so I don't have very much time to play with it. This is why a device like Obi which allows you to control and program the movement of laser toys with your iPhone is something that I would really like to have. This prototype can keep your pet busy for hours while you are doing something else or when you're not even at home.
Obi sits on a shelf, looks pretty similar to a Bluetooth speaker, comes in two colors (black or white) and has a modern design, so it will fit the furniture in your room without looking out of place. The device can be controlled with the help of an iPad or iPhone and you can either manually move the pointer or program it. Furthermore, you can adjust the speed with which the laser will be moved and you can create a border to restrict the movements of the red dot. As I said before, what I find really cool is that you can instruct Obi to turn itself on while you're not at home and when it starts it will make a sound to announce your cat / dog that the fun is about to start.
Obi App
At the moment, Obi is just a prototype and the team developing it is trying to gather the money necessary for mass producing of the device with the help of a Kickstarter campaign. If everything goes according to plan, the product will retail for approximately $80 and should start shipping out in July 2016. In case you're interested in seeing it for yourself, or if you want to pre-order one you can do so by clicking on this link.