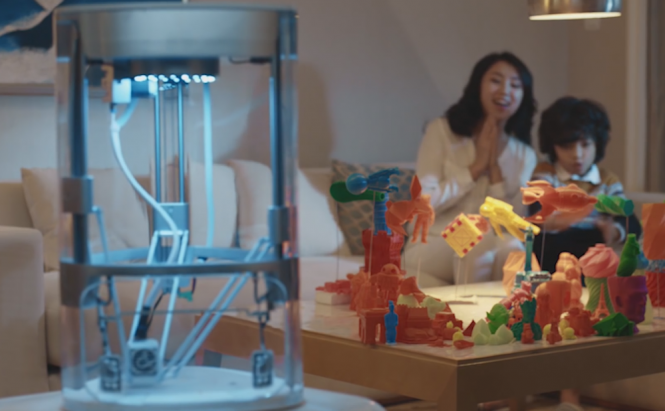 This 3D printer may be the best Christmas gift for your kids
Why buy your kids a toy that's going to become boring in just a few days, when you can get a 3D printer that lets them create as many toys as they want by themselves? The Yeehaw 3D printer is an interesting concept that's specifically designed for children and that's currently available on the Indiegogo website. The devices currently cost $249 and, according to the company that's making them, they will start shipping out right in time for Christmas.
The Yeehaw 3D printer can be controlled with the help of an application that works on desktops as well as on mobile devices. The children can choose from a library that contains around 2,000 ready-to-print toys, then they can modify the design if they desire and the printer will start creating their new toy. Additionally, the device is transparent, so your children will be able to actually see while a toy is being printed.
Since this product is specifically designed for children, it has some additional safety measures in place: the printer is completely enclosed and has a safety door so the hot areas can't be accessed during the printing process. Furthermore, if the device is tilted or moved during printing, the nozzle will automatically stop and retract itself.
In case you want more details or you wish to purchase the printer, you should check its Indiegogo page. If you're interested in 3D printing, you may also want to read: "With $99 you can turn your smartphone into a 3D printer" or "The first ever 3D-printed revolver: PM522 Washbear".