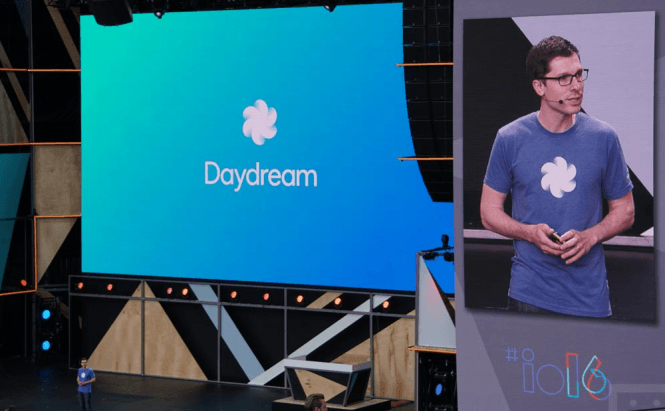 Google shows off its new VR headset project: DayDream
One of the coolest things that were presented at Wednesday's IO developer conference was a brand new virtual reality headset called DayDream. Google didn't actually have a working model of it just yet, but according to the plans that were shown to us, the project looks quite ambitious. The IT giant has already started rolling out "Daydream-ready" certification for smartphones and, as far as I can tell, you are going to need a powerful device to use the headset.
I know what you're thinking about: Google already has a VR headset for smartphones, the Cardboard VR, but although that one works on pretty much any device, there are a lot of things that you can't do with it. Samsung's Gear VR is much more powerful and very popular, so the IT giant decided to use the same concept. According to the announcement, the company's plan has three major stages:
Operating system support.
App support.
The actual hardware.
The first part seems to have been already handled, as the Android N Developer Preview 3 beta already has a VR Mode. As far as the second part goes, I told you yesterday that Google plans to launch a Daydream VR program this fall and will most likely also offer specially designed VR headsets to developers, so that seems to be on track as well. That leaves us with just the third step, the actual hardware. From what I understand, Google has shared with its partners a reference headset with an in-built orientation sensor and a controller, but to be honest, so far it seems very similar to Oculus' product (that's not necessarily a bad thing though).
Additionally, Google's speaker also talked about an interface called DayDream Home which will allow you to install and interact with the VR apps. Lastly, some of Google's key services will be available in virtual reality. As expected, YouTube was one of the first apps mentioned, but there were also other interesting names such as Google Street View, Play Movies or Google Photos.