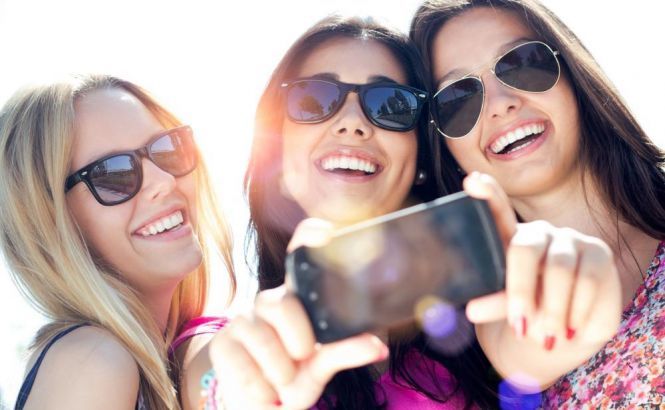 5 Powerful Apps for Selfie Addicts
Selfies – or self-portrait photos – are apparently in Vogue. Just take a gander at your Instagram feed and you'll promptly get assaulted by numerous bathroom or 'I Eat, Therefore I Am' selfies. This modern way of taking photos has redefined how we capture experiences both unique and daily. The gripe aside is that most of them are blurry or taken at odd angles. Thankfully, both Android and iOS app developers have acknowledged the importance of that and now offer more and more solutions to beautify your snaps. Which one is the best? Well, that's what this article is about.
Candy Camera
Candy Camera
Candy Camera is one of the leading ah-mazing photo editing apps to master the art of selfie. Even coming as freeware and featuring a plain interface, the application packs a real punch. Alongside standard editing options like adjustable brightness, cropping, or rotating, you can apply dozens of great looking yet natural filters in real time, which means you get the results even before you take a picture. The popular Lomo and out focusing effects are also very convenient in the app, while (please, don't go mad with the power) the slimming and make-up functions will make you look fabulous and your ex extremely jealous.
Snapchat
This photo messaging application will let you take any kind of videos and pics, including selfies, and send them whoever you'd like to. You are just to snap a photo or a video, add text overlays, and share it with your friends to amuse them. Unless the recipient takes a screenshot of your message, it will self-destruct after a set period of time that is really ingenious to avoid storing floods of images. Snapchat doesn't actually offer lots of beautifying options and effects, still guarantees your shots will never be passed on or shared without your permission or knowledge – the feature all celebrities would highly appreciate, wouldn't they?
Perfect365
Perfect365
Perfect365 isn't strictly a selfie application yet can be completely essential in the right hands. The app puts over 20 tools at your fingertips to enhance your photos with digital makeup, new hairstyles, eye color changing, and other like stuff. With Perfect365 you can banish blemishes from the face or remedy sleep bags under the eyes: whatever you need to achieve the desired look. More than that, the app uses Arcsoft's face detection technology to ensure your new look won't be botched or carelessly applied; and comes with a straightforward, easy-to-navigate interface posing a nonexistent learning curve.
FaceTune
Similar to Perfect365, FaceTune is a quick and easy version of Photoshop for your phone to perfect your face on snaps. The app can work some serious wonders on blemishes, fix facial imperfections, whiten teeth, change eye color, and perform any other cosmetic editing in a very easy manner. For those who wish to make some facial structure changes FaceTune allows nose reshaping, enlarging or shrinking a specific area of the image, or total transforming the face into alien or any other funny shape.
CamMe
CamMe
'The Control is in Your Hands!' is the motto of CamMe, the application that claims to revolutionize the way we take selfies. From now you won't have to rely on a person with stretched arms to snap your group selfie: CamMe, utilizing clever hands gestures, will allow you to take pics from distance (from 2 to 16 feet) without even touching your mobile device. Just make a fist or raise your hand and the app will apply those actions to trigger a shot. Besides, this tiny selfie creator packs PhotoBooth and FunShot features so you can snap several pictures at a go and frame them with a library of fun cutouts and scenes.